Working in the oil and gas industry
While its true the oil industry has its ups and downs it is also true that working in the oil and gas industry has its perks no matter what role you partake in. The world of oil and gas is all about tapping into the world's resources, and there will always be a need for people to do this, whether it's for sustainable energy or using the current methods. Technology is constantly expanding, so you'll always be learning new things.
Working in the O&G industry is not all about lifting heavy machines, knowing how to use different types of machinery or even digging holes in the ground, well yes there are those types of jobs but if you are 8-5 Monday through Friday type of person, then there are tons of office jobs that will suit your needs. And those who are more interested in mixing chemicals and seeing their reactions, there are also lab jobs.
The O&G industry must always be on top of their game when it comes to technology so if you have those awesome computer skills jobs are always opening up in your field. With todays hacks it is very crucial for a company to stay on top of technology. For example, a pipeline company that has a pipeline that transports oil from one Point A to Point B  gets compromised, then its bad news for everyone not just the pipeline company.
Although tons of jobs require you to have a 3 year or more degree there are also tons of jobs that are looking for a person they can teach and grow within the company. For example, many on site jobs do not require a degree but someone with a willingness to learn.
Demand for oil is all over the globe, so there is always the job that requires a applicant to travel which could be a very interesting perk. Many employers provide excellent training for their staff because they want to keep their talent. A lot of employers will also offer other perks such as bonus schemes, good pension plans, private healthcare and dental care, childcare support and more. A good point to remember is that when you first start off you don't have to go straight to the biggest company.  You can work your way up through smaller companies so you can gain the best experience possible. As the oil and gas sector starts to develop even more, these smaller companies will grow with the sector and be extremely valuable places to work.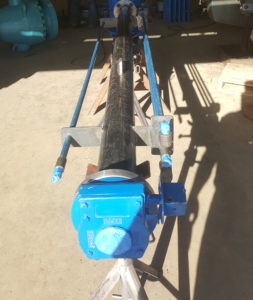 https://engineering-jobs.theiet.org/article/8-reasons-why-you-should-work-in-the-oil-and-gas-sector/