For those who do not know what CAPP means; they call them the Canadian Association of Petroleum Producers (CAPP), as well as GHG also known as the Greenhouse Gas Emissions.
The CAPP raised intensity 3% in 2010, primarily due to rising production of oil sands and unconventional gas. "In the oil sands, GHG emissions intensity (GHG emissions per barrel of oil sands production) increased by 2% from 2009, after two years of decreasing emissions intensities," CAPP states, but in their second annual Responsible Canadian Energy Progress Reports covering the performance last year.
The industry was more successful in reducing the fresh water consumption, but while the mining activity rose 4% from 2009, the fresh water withdrawal dropped 6%. They discovered a total count in the Western Canada Wells. In 2010 the total well count was 281,993 wells. But in 2006, the number was 250,422. As you can see the amount of wells were being drilled was at a faster rate than reclaiming the existing wells.

CAPP members state "in 2010, total of 19,625 well in Western Canada that were either undergoing active reclamation or are in the monitoring stages of reclamation in preparation for certification."  With that being said the oil sands are a growing, long-term resource, so the total active footprint is expected to grow for a number of years.
The reports show:
-          Total active footprint – 71,497 hectares at the end of 2010, an increase of six per cent from 2009.
-          90 per cent of the total active footprint is cleared
-          The industry recorded seven fatalities in 2010, compared to 24 in 2009.
-          Canada's oil and gas production has the highest NOx emissions intensity within the industry.
-          The industry credits the improvement to fuel gas efficiency improvements and better combustion technology.
-          Oil sands production has the highest SO₂ emissions per barrel of production, due to the high sulphur content in raw bitumen.
-          In Western Canada the SO₂ emissions intensity has decreased by 24% since 2006, with a decrease of seven per cent in 2010 as compared to 2009.
I'm sure we will wait and see what will happen in the near future, but until then this is what we are dealing with and this is what the reports show.
In the article http://www.firedirect.net/index.php/2011/11/14-killed-in-chemical-plant-explosion/ they say Melamine Production Unit in Xintai was being repaired and maintained until the chemical explosion which killed 14 workers. What caused the explosion? No one knows . . .
In the country of China, more industrial accidents occur due to the basic safety measures. The explosion happened late Saturday Afternoon," four workers were killed in the explosion, ten died at the hospital, while five other workers were injured which at the moment are announced in a stable condition and soon will be able to go back to work."
Even though the Melamine is a nitrogen-rich chemical, which is used to make plastics and other products, however, no poisonous or harmful substances were released by the explosion.
"Accidents in factories and on construction sites are common – and China's coalmines are the most dangerous in the world, despite the government's efforts to improve safety standards."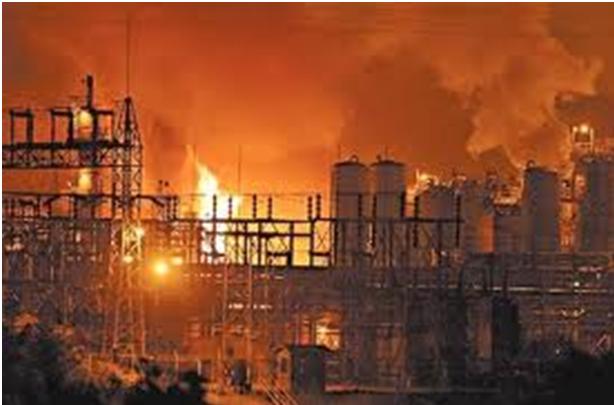 "Fox Petroleum announced that it is acquiring Renfro Energy LLC and Cameron Parish Pipelines LLC for three-hundred thousand dollars ($300,000) in cash."
Among all of the pipeline encounters and devastating accidents the Fox Petroleum is proudly to announce of their $300,000 full on cash for this Renfro Energy LLC as well as Cameron Parish Pipelines LLC which will start producing between 15-20 barrels a day which adds to 600 barrels per month.
Renfro Energy LLC is located in Dallas, Texas, which developed in March of 2002. (In the article: http://finance.yahoo.com/news/Fox-Petroleum-Acquire-Renfro-iw-981621205.html?x=0%20ForceRecrawl:%200). They're based at a limited liability hold a house existing oil and gas assets which is located in Texas, Oklahoma and for acquisitions identified in Louisiana. They sold over $6 Million of oil and gas properties through approximately 15 acquisitions.
This project will significantly lead to the bottom line and being how the cost will be at a decent price for a long term asset which will continue to have a great value. (In the article: http://www.rigzone.com/news/article.asp?a_id=110891) This company expects to complete the transaction by October 31st, 2011 upon completion of PCAOB audits. Investors are cautioned that all forward-looking statements involve risks and uncertainties, so the Company undertakes no obligation to update forward-looking statements to reflect subsequent occurring events or circumstances, or to changes in its expectations, except as may be required by law, that is if they decide to mandatory the statements.
Ever wondered what would happen if you introduce water and molten steel inside a plant's electric arc furnace? Well, Australian Workers Union Branch Secretary Richard Downie said "It explodes for one; two men had been released from the hospital due to their minor burnt injuries. The third man was in the Royal North Shore Hospital Burns Unit."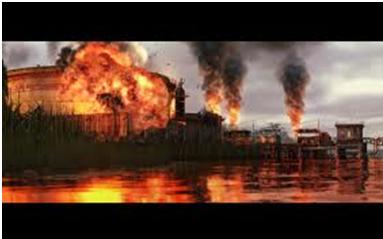 The explosion occurred Thursday, November 24th, 2011 at 12:33AM, the furnace crew was removing a partly melted "skull" of scrap from the inside of the plant's electric arc furnace. "The skull somehow dislodged a water-fed cooling plate, which fell into the 'heel', which is the molten steel at the bottom of the furnace after it has been tapped,"
A 42-year-old man was burnt to multiple regions, a 40-year-old man's' hands were burnt, and also a 37-year-old man had "Shrapnel burns to his torso." Another man was knocked backwards down a set of stairs by the force of the explosion, and also a crane driver suffered from the blast.
What happened to the most expensive oil spill Alaska has ever encountered?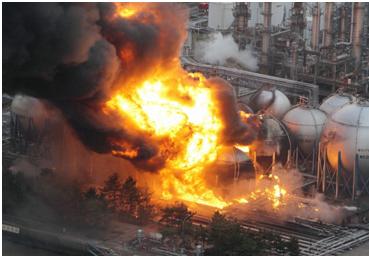 Since 2006 BP Alaska Oil Field Pipeline Company is still in the process of paying a large amount of settlement for the leakage that occurred at its Prudhoe Bay oil field. Because of this major oil spill in 2006, the federal government states that the company is landed on criminal probation.
"The settlement, which still needs court approval after a 30-day public comment period, was touted by federal regulators at a press conference Tuesday as a "Stern Reminder" that the government will hold pipeline operators accountable for the safety of their operations"
For each barrel the amount of the fine is about $4,923.00 per barrel, which leads to the highest per-barrel penalty ever levied for an oil spill. They also state in a 129-page agreement of the detailed requirements that BP must undertake to better monitor the pipeline operations, which leads to racking up the amount of $500 Million since 2006. The spending on corrosion monitoring and prevention has tripled since 2004, which made it $120 million now, and the company's inspections a year is about 160,000 and twice as many in 2005.
They say that the lawsuit was filed, because of the company; whom did not comply with the Federal Requirements for a year following the spill.  However the conservationists applauded the settlement and the federal government's closer involvement in the oversight of the North Slope pipeline complication. The database states there were about 5 spills every year of more than 1,000 gallons on the North Slope. For each company they have its own spill prevention and monitoring plan, an it remains to be seen whether other operators will learn from the BP experience.
Learn more about this spill at their website: http://www.alaskadispatch.com/article/oil-spill-bp-pay-25-million-fine-2006-pipeline-leak
The Marcellus Shale oil is still rising which is good news for those of us in the oil and gas industry, the bad news is that landowners may find that signing lease deals isn't as easy anymore.  We find out that Pennsylvania isn't going to be the only one with the Marcellus Shale drilling as New York, West Virginia and Ohio are becoming the center of attention for drilling as well because of the Utica shale, which lies under the Marcellus formation.
"The biggest unpredictable for 2012 is wholesale natural gas prices, she said. They've stayed low for a few years, and that's helped boost demand from some areas, such as gas-fired electric power plants. But with more and more gas entering the market, no one knows just where the balance of supply and demand will lead."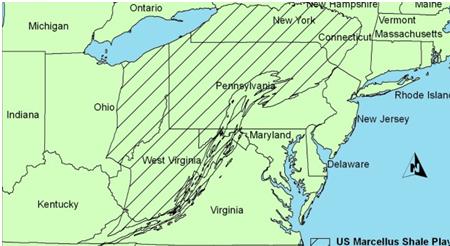 http://www.chem.info/News/2011/12/Plant-Operations-Drilling-in-2012-Production-Up-Fewer-Leases/
Nina Prohorenko, inside sales rep of GVC, was married on January 7, 2012.   It was a beautiful wedding!  Nina looked stunning, she looked like a princess right out of a fairy tale!  Guests followed bride and groom to the Petroleum Club, where the reception was held.
Laura Parker was in attendance with her daughter, Emerson.  Emerson was supposed to be the flower girl.  She did arrive at the church, dressed and ready to go, just 45 minutes late!  So, Emerson got to walk down the aisle and sprinkle fresh rose petals at the end of the reception, as the guests bid their farewells to the couple!  As GVC sales reps never miss an opportunity, a very nice waiter was befriended for leads.  It's Laura's fault that he got the wrong impression.  Nina just provided the opportunity! Why else would she pick the Petroleum Club for her reception!  No worries; however, for Nina!  She was in wedded bliss, headed to Canada for a romantic honeymoon getaway with her bridegroom!
Here are some pictures from Canada that she took: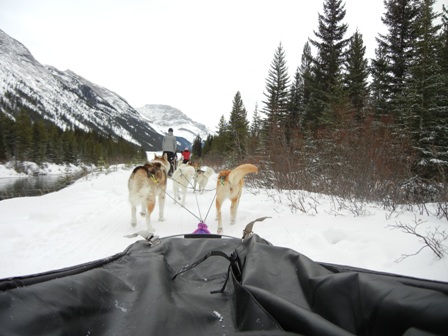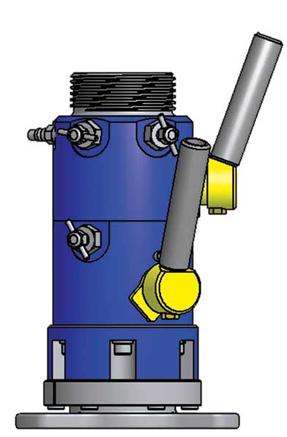 http://www.ogpe.com/articles/print/volume-56/issue-8/Refining/nace-compliant-double-block-and-bleed-valves.html
Do you know what DBBV stands for? Well for those who do not know it stands for, it is also known as the Double Block and Bleed Valve.
What does a DBBV do?  DBBV unveiled to deliver a second level of isolation often mandated by refineries and production facilities.
The DBBV operates up to 3,600PSI and 450 Degrees Fahrenheit/ 232 Degrees Celsius with the seal options.
What do they comprise? They comprise a secondary ball/sealing surface to retain pressure in the event that the first ball or sealing surface is damaged