Forged Steel Valves
Forged steel valves are used in Oil Refining and other industrial applications where forged steel material is required. Higher pressures and temperatures are usually involved and the line size is generally under the size of "2". In other conditions, forged steel valves might be a good choice for better performance, such as system requirements for socket-weld piping and compatibility of media. Forged check valves, forged gate valves, forged globe valves are a few of the different types and depending what the media is, depends on which one is used.
GATE VALVES are used for on-off operation on hydrocarbon , general process, and utility service for all temperature ranges.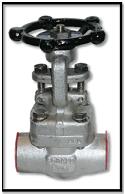 GLOBE VALVES are used for flow regulation or as a block valve where high resistance to flow is not a disadvantage and a positive closing action is required.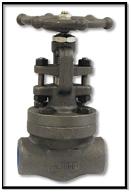 CHECK VALVES are required to permit forward flow and prevent reverse flow. this is achieved through linear or rotary ( angular) motion of a closure member which is kept open by flowing fluid.
When the flow is reduced towards zero, or reversed, the closure member is moved against its seat by forces due to gravity, supplementary springs and back pressure.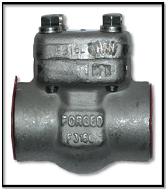 http://www.controlfluid.com/en_steel_forged.htm
Making Use of Steel Ball Valves
When it comes to infrastructure, we can really name a lot of companies which are getting into it and one of the most in demand services anywhere today is plumbing. Without plumbing, people would always have a ruin day due to an inadequacy of water. More than that, when we are also going to talk about plumbing, we also need to consider the things that they mostly use and one of which are those valves that are useful in order to make a job successful. If you are among the plumbers, you will surely look for the most durable and top-quality kind of valve, and in such case, the use of steel ball valves should be taken account.
There are now plenty of manufacturing companies who had study hard in order to make the best valve to use in any sorts of plumbing activity and good thing was, Global Valve and Controls had able to establish the perfect valve to be used in any sorts of plumbing constructions. Steel ball valves are among their recent valves being made which has been establish through the finest technological method and had able to pass various evaluations from experts as well. With these steel ball valves, you can really have the guarantee that this would last long despite the fact that it is being use constantly.
Global Valve and Controls had undergone careful study in order to perfectly design the right valves to be use in all sorts of plumbing construction. GVC's have their own technical support team who see to it that all steel ball valves are of top quality and will even provide you with best function. You can now start buying these steel ball valves since these are now available in all markets in your place.
Trunnion Mounted Ball Valves
ANSI 150 through ANSI 2500 from ½" through 60" – Global Valve and Controls high performance trunnion mounted ball valves incorporate premium qualified materials along with the Ultimate design of Upper and lower trunnion plate system.