Recycling fracking water
It was just a few years ago that fracking was introduced and the process is now being currently used.  (Fracking refers to the procedure of creating fractures in rocks and rock formations by injecting fluid into cracks to force them further open. The larger fissures allow more oil and gas to flow out of the formation and into the wellbore, from where it can be extracted.)
No one ever thought twice about reusing the water until now.
"Disposal Solutions will pump well-site water from trucks, put it in retention ponds where it can be cleansed of chemicals, dirt and rocks, and send it back out to drilling operations."
This idea is still new but companies such as Apache Corp., and Devon Energy are trying to head off any potential shortage of water to be used for fracking.  Recently, a study estimated that fracking use up roughly 13 million gallons of water. With this being said, there is a need to recycle all this water being used, especially where there are places that are suffering because of droughts and they have no water.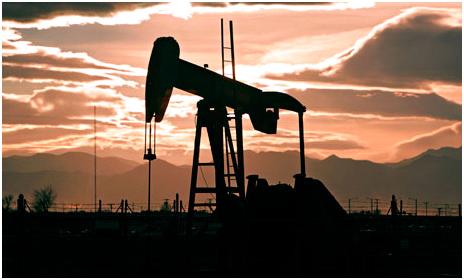 http://www.tulsaworld.com/business/article.aspx?subjectid=49&articleid=20130112_46_E1_CUTLIN766717
I won't go too much into this subject, as I can go on and on, and there are different views on this matter.  There are rigs all over the world's oceans that are abandoned, or "decommissioned" and only until recently they are there to stay. In the past, once an oil rig becomes decommissioned, it would have to be removed, and natural habitat is to be restored. This process as you can imagine can be very expensive. Recently, scientists have found out that these "abandoned" oil rigs are actually a positive outlook on the marine life below. Fish have taken shelter under these rigs, and overtime has become their homes. Even though the homes are artificial and not part of their "natural" habitat, if the rigs are removed, the fish must find other homes.
I'm not agreeing that they should stay as other matters are involved such as pollution and oil leaks.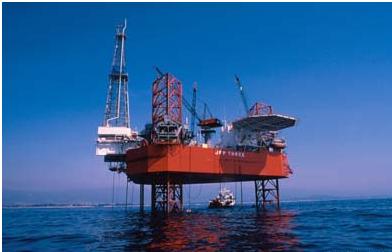 "Petroleum platforms are artificial habitats. Whether placed as an artificial reef or a working (producing petroleum) structure, they have been found to increase the algae and invertebrates that at-tract and significantly increase the numbers and species of fish….The program benefits petroleum platform owners by eliminating the high cost of transporting the structure for disposal. States benefit as the platform develops into an area that enhances commercial and recreational fishing, tourism, and the biological community…"
http://sites.google.com/site/petroleumhistoryresources/Home/rigs-to-reefs
Global Valve and Controls
(GVC) is a growing manufacturer of flow control products tailored to meet the
needs of various industry requirements with the primary focus being within the
petrochemical and oil and gas industry.  GVC provides one of the most
comprehensive product lines of valve product offerings to accommodate and
service the Upstream, Midstream, and Downstream market segments.  GVC
continues to make strides in elevating our company beyond industry standards
and customer expectations by consistently providing superior quality,
maintaining expansive inventory levels, and immediately responsiveness to
customer needs.
Finish products of valves in
inventory has been a key contributing factor to the growth and success of
Global Valve and Controls, the technical sales and engineering team at GVC is
ready to provide engineered solutions customized and tailored to meet your
needs as a client.  Ranging from ANSI 150 through 2500 fully
automated valve packages, soft seated valves (Trunnion and floating design),
metal seated valves, fugitive emission solutions, control packages, various
valve coating solutions, and Build-to-Order, Global Valve and Controls has the
right valve to meet or exceed your requirements. Global Valve and Controls
expertise in valve manufacturing is backed by a management team with over 35
years collectively serving the Energy and Oil and Gas industries.
Our expansive product range
consist of ball valves (Trunnion and floating design) check valves, gate
valves, globe valves, needle valves, and rotary 1/4 turn scotch yoke and rack
in pinion actuators.  Global Valve and Controls' global network of
manufacturing facilities are in compliance with ISO 9001 and API 6D standards.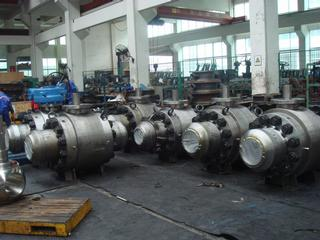 Flanged Valves At Affordable Pricing
Global Valve and Controls
manufactures ball, gate, globe and check valves, automation and accessories. Because of our strong technical support, many engineering firms rely on us for support and advice in the design, including but not limited to pipelines, plants, and storage facilities in the oil and gas sector. GLobal Valve and Controls are known for our trunnion valves for severe service applications.  Our proven track record of reliable, long lasting products have allowed us to form long lasting business relationships with our clients.  It is very important to GVC to provide our clients with the right valve for the right application.  Global Valves wants repeat business, not a one time sell.  GVC is in it for the long haul, providing customer service for the duration of the life of the valve installed and maintenance.
Global Valve and Controls also provides competitive pricing, usually 20-30% lower than our competition. Currently, GVC's average factory delivery is 10-12 weeks, opposed to the industry standard of 20-22 weeks. Combined with the longevity of our products, our clients experience a significantly decreased cost of ownership, nonequivalent to any other manufacturer in our industry.