Refineries are booming every year
"Refiners are set to beat all except three of 154 industry groups on the Standard & Poor's index for 2012, as a U.S. production glut let them buy oil at a record average of $17.46 a barrel below the global benchmark. That spread will diminish in 2013 as more than 20 new pipelines enter service and route oil to new buyers along the Gulf Coast, Deutsche Bank AG forecast."
"While transportation projects including oil-by-rail and pipelines are booming, providing a natural diversification for refiners, some of the world's most successful investors are betting that the companies have at least another year of gains."
With that being said, Valero Energy Corp., a San Antonio refiner that may create a crude transportation unit, was named the top energy stock pick of 2013. As well as your other larger companies such as Philips 66. They plan to earn as much from pipelines and making chemicals as refining crude.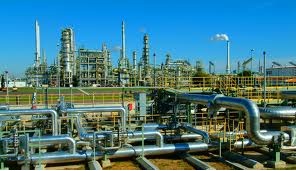 http://www.tulsaworld.com/business/article.aspx?subjectid=49&articleid=20130101_49_E3_ULNShh264682
Gas prices just under $3.00 in Oklahoma
"The statewide average price of a gallon of regular unleaded gasoline settled at $3.27 on Friday, down more than 46 cents over the past month, according to AAA's FuelGaugeReport.com. The price sets Oklahoma with the third-lowest statewide average, just behind Ohio and Missouri."
This is exciting news for those of us who live in the states mentioned where the gas has dropped. I live near Tulsa, which means my V8 luxury car can fill up and not go over $60.
"The average price in Tulsa is $3.11, off 53 cents over the past 30 days."
Similar information can be found on Gasbuddy.com, but the news is better for Oklahoma residents, as motorists there have been paying prices below $3.00 in parts of Oklahoma City and Tulsa. However, this could all change for the coming hurricane Sandy in the mid- Atlantic area. Refineries there could be shut down, for an unknown amount of time. Gas prices then might just go back up.
As of right now, it's good news for us in Oklahoma, but diesel is not part of the major drop in prices of gas. ""Typically demand does not fluctuate with diesel because it is mostly used by 18-wheelers, which don't have a demand season or an off season,"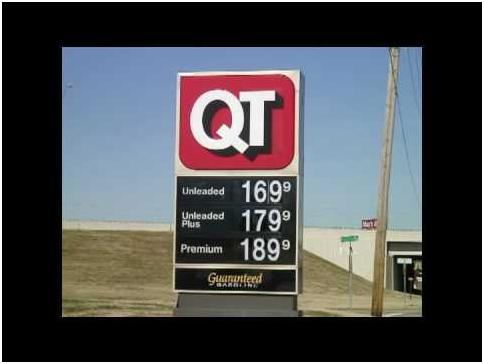 Read more: http://Read more: http://newsok.com/oklahoma-seeing-gasoline-prices-below-3-again/article/3722646#ixzz2AjAW5uZc
Pipeline Components
"The speed at which pipelines are built is one of the more serious constraints in preventing impacts. Most big infrastructures take many years to plan and build. Completion of pipelines, on the other hand, often takes 24 to 36 months. This means it is even more important for the ESA of pipelines to begin as soon as the prefeasibility planning begins. Route selection, the main means of reducing impacts, is often one of the first items planned by the engineers. "
Being how I am blogging for a Valve Manufacture, I will save you some extra details about what a pipeline consists of. Depending on if you are an end-user, Mfg, or just a reader hoping to gain more info, you probably already know the different parts.  Typically, you might see pipes, flanges, valves, fasteners, and of course many more parts. Some of the ball valves you might see would be the Trunnion Mounted Ball Valves. (This is our specialty)
 GVC's Trunnion Ball Valve are manufactured accordance to API 6D, NACE Compliant, they consist of 2 piece and 3 piece designs, also are Double Block & Bleed. We have a variety we keep in stock from ANSI 150-2500. If you are interested in GVC's Trunnion Mounted Ball Valves, and want to know more information please visit our direct website which will route you to our Trunnion Valves: (For more information on our Trunnion Ball Valves, please visit our site; http://http://gvcintl.com/products_trunnion_mounted_ball_valves.html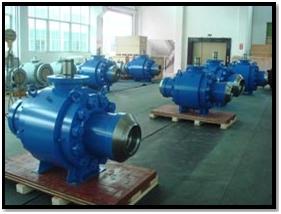 Source:
http://www.google.com.pe/url?sa=t&rct=j&q=refineries%20on%20archeological%20sites%20in%20peru&source=web&cd=15&ved=0CE4QFjAEOAo&url=http%3A%2F%2Fwww.goodlandrobert.com%2FPipelinesBK.pdf&ei=y7FoT9HFINPSgQfF5YW6CQ&usg=AFQjCNFH0U-cOcTuTyjKUZ5XP3zE7MkGBw
Not, all the pipeline projects are dead yet! I am hoping with the new election coming up, there will be new projects and new pipelines to build.
"Enbridge has secured commercial support to proceed with several projects designed to increase capacity on the Enbridge crude oil mainline system in Canada and the U.S. and to increase capacity on pipelines that serve eastern U.S. and Canadian refineries."
 "Elsewhere the installation of a new 35-mile, 20-inch pipeline twinning the existing Enbridge Line 17 (Toledo pipeline) will add 80,000 bpd of capacity to the Enbridge mainline system. The line is expected to be available for service in early 2013 at a cost of approximately $0.2 billion."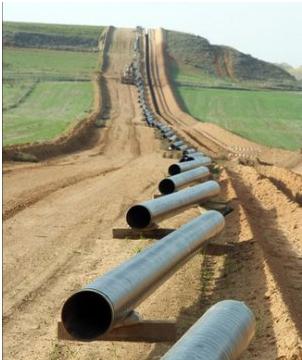 http://www.valvemagazine.com/index.php/news/end-user-news/4149-enbridge-announces-series-of-expansion-projects
Valves are used to regulate and control the flow of a liquid in a system. While some valves are manually controlled, such as the one that turns your kitchen tap on and off, other larger industrial valves are controlled by an actuator. An Actuator is a machine that is used to automate the control of industrial valves, and they are used in such industrial settings as wastewater treatment plants, power plants, and refineries.
Actuators can be used to automatically control valves, such as the different programmed cycles on your washing machine, or can be set to remote control the operations of a centralized control room. Often, the valve is so large that manual control becomes impossible, and an automatic valve actuator is needed.
There are three different types of valve actuators: pneumatic, hydraulic and electric valve actuators.
Pneumatic Valve Actuators
A pneumatic actuator works by converting energy in the form of compressed air into motion which controls the valve. One of the advantages of this type of actuator is that they are usually a simple design and therefore relatively cost effective. However, a supply of compressed air is required for their use.
Hydraulic Valve Actuators
This type is similar to Pneumatic actuators, yet water or another fluid such as oil is used instead of air. Hydraulics is a very old source of power, and it has been used since the 6th millennium BC. However, Hydraulic actuators need a supply of liquid lines to function.
Electric Valve Actuators
Electric valve actuators are powered by an electric motor, and are able to handle larger valves than the other two because their power has no limits. Many large scale gate valves with high torque requirements are exclusively operated by electric valve actuators.
Of course, electric valve actuators have the disadvantage that they cease to function in a power failure. However, most electric valve actuators will have a hand wheel built in so that they can be operated manually in such a situation.
Electric valve actuators also have the advantage of being able to be programmed with computer technology to perform automated functions and processes. Electric valve actuators are able to monitor outside factors and adjust their behaviour according to controller parameters.
Electric actuators are able to be used in any climate condition around the world, and they are particularly important in situations where potentially explosive materials are being handled such as oil and gas. Their flameproof enclosure prevents ignition sparks from leaving the device.
Industrial sized or incredibly tiny, electric valve actuators are the most versatile and practical type of valve actuator available today.
About the Author:
Jjautomation.com is a quality assured UK based company specialising in the supply and manufacture of electric valve actuators , electric butterfly and ball valve actuators. Based in Worcestershire, UK with extensive knowledge and experience of this specialist areas such as electric valve actuators help provide customers with competitive solutions of the highest quality.