"Exxon Mobil Corp. said Monday it has dropped further shale exploration in Poland after two wells failed to yield commercial quantities of natural gas, a hit for the country's efforts to reduce its dependence on imports from Russia"
We know that Obama has cancelled the Keystone Pipeline- why not take all our resources and send some workers to the Eastern European countries to build a pipeline? This will not only help out our neighbors but also create jobs for thousands of people.
 "Analysts have said that Poland and other Eastern European countries faced a big challenge for developing unconventional energy resources, owing to a lack of infrastructure and manpower. Unlike the U.S. and Canada, Poland doesn't have a well-developed pipeline system to move gas from the fields it is produced to where it is consumed, nor the strong drilling services industry needed to tap shale reservoirs."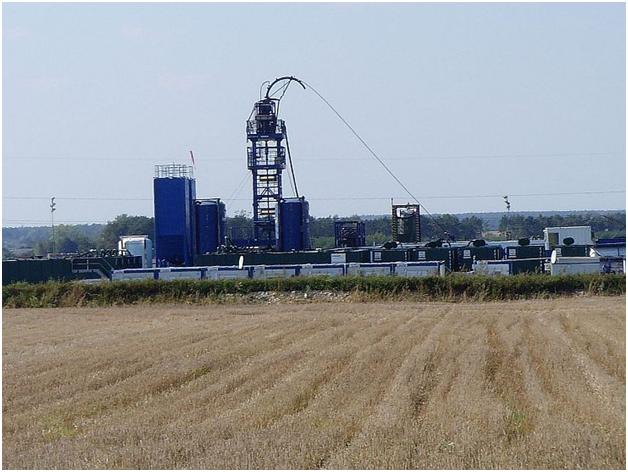 http://rigzone.com/news/article.asp?a_id=118675
Southcross Energy Agrees To Construct Major Natural Gas Pipeline Extension In South Texas
March 8, 2011
Related Articles
Southcross Energy, Dallas, Texas, has reported that the company has entered into a long-term agreement with Swift Energy Company to provide natural gas gathering, transportation and processing services for production from Swift Energy's acreage in McMullen County, Texas. Southcross will construct a 25-mile, 20-inch natural gas pipeline with related lateral gathering lines and convert an existing dry pipeline system to rich gas service in order to gather the Swift Energy gas for processing.
The McMullen extension will have an initial, expandable capacity of 120 million cubic feet of natural gas per day. The system, which is expected to be in service in mid-2011, will originate in McMullen County, Texas and extend to Southcross' CCNG Transmission pipeline for gas delivery to and processing at Southcross' processing plant near Gregory, Texas.
"This pipeline will be an additional extension for Southcross into the Eagle Ford Shale play, an important step in accomplishing our growth strategy. We are delighted to establish this relationship with Swift Energy and provide the important services Swift Energy requires in South Texas," says David W. Biegler, Southcross Chairman and Chief Executive Officer.