Not, all the pipeline projects are dead yet! I am hoping with the new election coming up, there will be new projects and new pipelines to build.
"Enbridge has secured commercial support to proceed with several projects designed to increase capacity on the Enbridge crude oil mainline system in Canada and the U.S. and to increase capacity on pipelines that serve eastern U.S. and Canadian refineries."
 "Elsewhere the installation of a new 35-mile, 20-inch pipeline twinning the existing Enbridge Line 17 (Toledo pipeline) will add 80,000 bpd of capacity to the Enbridge mainline system. The line is expected to be available for service in early 2013 at a cost of approximately $0.2 billion."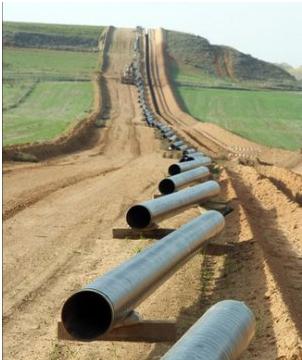 http://www.valvemagazine.com/index.php/news/end-user-news/4149-enbridge-announces-series-of-expansion-projects
On November 10, the Obama administration said it would delay a decision on the Keystone oil sands pipeline expansion until 2013.
The pipeline has been opposed by environmental groups, citing risk of spills but also would also keep the United States into dependency on oil sands, a particularly dirty form of oil. Supporters believe however; that jobs created from the pipeline would help boost local economy and the US could use the 700k barrels per day the pipeline would generate.
While Obama did not cancel the pipeline, the delay means the pipeline can not create much needed jobs for workers.
Source: http://money.cnn.com/2011/11/10/news/economy/keystone_pipeline/index.htm