Gas prices just under $3.00 in Oklahoma
"The statewide average price of a gallon of regular unleaded gasoline settled at $3.27 on Friday, down more than 46 cents over the past month, according to AAA's FuelGaugeReport.com. The price sets Oklahoma with the third-lowest statewide average, just behind Ohio and Missouri."
This is exciting news for those of us who live in the states mentioned where the gas has dropped. I live near Tulsa, which means my V8 luxury car can fill up and not go over $60.
"The average price in Tulsa is $3.11, off 53 cents over the past 30 days."
Similar information can be found on Gasbuddy.com, but the news is better for Oklahoma residents, as motorists there have been paying prices below $3.00 in parts of Oklahoma City and Tulsa. However, this could all change for the coming hurricane Sandy in the mid- Atlantic area. Refineries there could be shut down, for an unknown amount of time. Gas prices then might just go back up.
As of right now, it's good news for us in Oklahoma, but diesel is not part of the major drop in prices of gas. ""Typically demand does not fluctuate with diesel because it is mostly used by 18-wheelers, which don't have a demand season or an off season,"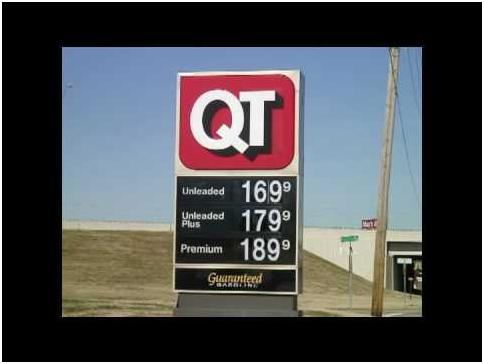 Read more: http://Read more: http://newsok.com/oklahoma-seeing-gasoline-prices-below-3-again/article/3722646#ixzz2AjAW5uZc