Gulf of Mexico Poised to Remain Strong in Coming Years
"The Gulf of Mexico (GOM), one of the major petroleum-producing areas of the world, is in the early stages of an extended growth cycle and is poised to remain one of the strongest offshore markets in the world in terms of deepwater activity. Overall, rig count and exploration and production (E&P) activities are at pre-Macondo levels and look tocontinue on an incline for the next couple of years."
The Gulf of Mexico remains one of the most geologically attractive areas, It is also located in a stable region of the USA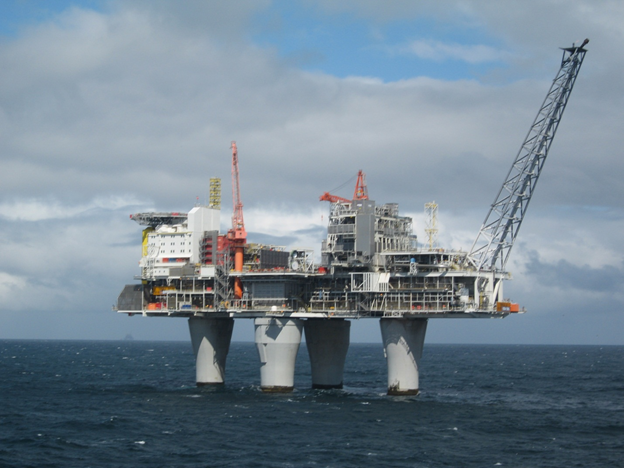 http://www.rigzone.com/news/oil_gas/a/124243/Gulf_of_Mexico_Poised_to_Remain_Strong_in_Coming_Years
Recycling fracking water
It was just a few years ago that fracking was introduced and the process is now being currently used.  (Fracking refers to the procedure of creating fractures in rocks and rock formations by injecting fluid into cracks to force them further open. The larger fissures allow more oil and gas to flow out of the formation and into the wellbore, from where it can be extracted.)
No one ever thought twice about reusing the water until now.
"Disposal Solutions will pump well-site water from trucks, put it in retention ponds where it can be cleansed of chemicals, dirt and rocks, and send it back out to drilling operations."
This idea is still new but companies such as Apache Corp., and Devon Energy are trying to head off any potential shortage of water to be used for fracking.  Recently, a study estimated that fracking use up roughly 13 million gallons of water. With this being said, there is a need to recycle all this water being used, especially where there are places that are suffering because of droughts and they have no water.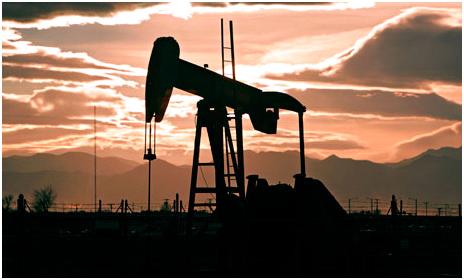 http://www.tulsaworld.com/business/article.aspx?subjectid=49&articleid=20130112_46_E1_CUTLIN766717
Natural gas today
"Surging gas production has led the drilling industry to seek out new markets for its product, and energy companies, increasingly, are setting their sights on the transportation sector."
"Touting natural gas as a cheaper, cleaner-burning alternative to gasoline and diesel, drillers, public utilities and government officials are trying to boost demand for natural gas buses, taxis, shuttles, delivery trucks and heavy-duty work vehicles of all sorts, while simultaneously encouraging development of the fueling infrastructure that will be needed to keep them running."
Natural gas costs about $1.50 to $2 per gallon equivalent less than gasoline and diesel. That can add up to tens of thousands of dollars in savings for vehicles that guzzle the most fuel.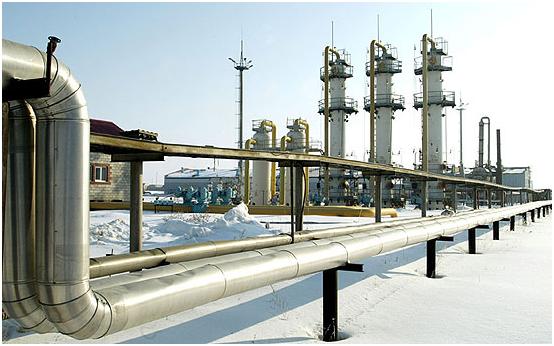 http://abclocal.go.com/wtvd/story?id=8897561&section=news/national_world
In Baghdad, Chevron gets blacklisted by Iraq in regards to deals they made with Kurds over oil.
On Tuesday, The Oil Ministry states "Chevron can only sign deals when they do not work with the Kurds." Kurds are known as the world's largest ethnic population that doesn't have a homeland of its own.  They originated from Kurdistan, and moved throughout Turkey, Iran, Iraq, Syria, and Afghanistan.
Apparently, the Kurds have been with Arab-led Government for quite some time, though the governments have the final say in developing oil and gas resources. But the Kurds wants the constitution to require them to not go through Baghdad, even though Baghdad wants to manage its energy resources nationwide.
On Thursday, California's-based company had taken over India's Reliance's 80% of their shares, when exploring oil on two blocks in the North.
Chevron has recently made the decision that they no longer will deal with Baghdad, due to their recent scams. In overall, the Oil and Gas Industry will work further in depth when participating bids, in the Middle East.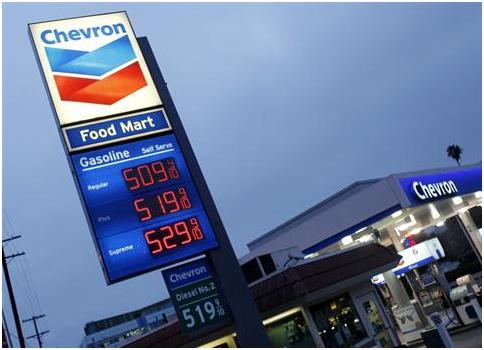 The amount per gallon located in Iraq, due to the Kurds large Investment.
http://www.adn.com/2012/07/24/2553698/iraq-blacklists-chevron-over-oil.html
Not, all the pipeline projects are dead yet! I am hoping with the new election coming up, there will be new projects and new pipelines to build.
"Enbridge has secured commercial support to proceed with several projects designed to increase capacity on the Enbridge crude oil mainline system in Canada and the U.S. and to increase capacity on pipelines that serve eastern U.S. and Canadian refineries."
 "Elsewhere the installation of a new 35-mile, 20-inch pipeline twinning the existing Enbridge Line 17 (Toledo pipeline) will add 80,000 bpd of capacity to the Enbridge mainline system. The line is expected to be available for service in early 2013 at a cost of approximately $0.2 billion."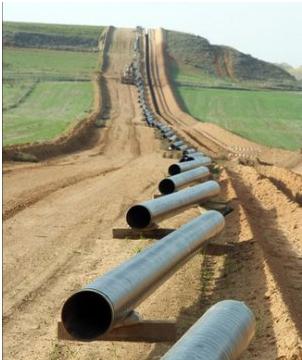 http://www.valvemagazine.com/index.php/news/end-user-news/4149-enbridge-announces-series-of-expansion-projects
Those three words are always used in the oil and gas industry. They point out specific areas on the oilfield.
Upstream:  Term commonly used to refer to the searching for and the recovery and production of crude oil and natural gas. The upstream oil sector is also known as the exploration and production (E&P) sector.
 Downstream:   Term commonly used to refer to the refining of crude oil, and the selling and distribution of natural gas and products derived from crude oil.
 Midstream:  Processes, stores, markets and transports commodities such as crude oil, natural gas, natural gas liquids (NGLs), and Liquefied Natural Gas (LNGs, mainly ethane, propane, and butane) and sulphur.
 Source: Wikipedia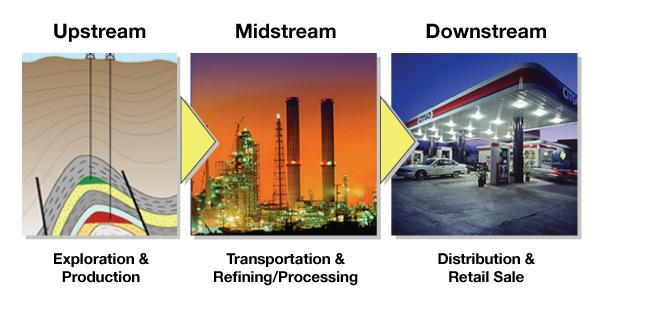 Orion Petroleum and Petrel Energy recently executed a binding transaction agreement to merge.  Petrel is a private upstream company.  Orion will acquire Petrel for 115.1 million shares going to the current stakeholders in Petrel.
The groups first project will focus on the Barnett Shale region of Texas.
The Barnett Shale is a geological formation located in the Bend Arch-Fort Worth Basin. It consists of sedimentary rocks in Texas. The formation underlies approximately 5,000 mi and at least 17 counties.
Some experts have suggested the Barnett Shale may have the largest producible reserves of any onshore natural gas field in the United States.
Source: http://www.proactiveinvestors.com.au/companies/news/22457/orion-petroleum-eyes-texas-shale-gas-with-petrel-energy-merger--22457.html
Source: http://en.wikipedia.org/wiki/Barnett_Shale
Flanged Valves At Affordable Pricing
Global Valve and Controls
manufactures ball, gate, globe and check valves, automation and accessories. Because of our strong technical support, many engineering firms rely on us for support and advice in the design, including but not limited to pipelines, plants, and storage facilities in the oil and gas sector. GLobal Valve and Controls are known for our trunnion valves for severe service applications.  Our proven track record of reliable, long lasting products have allowed us to form long lasting business relationships with our clients.  It is very important to GVC to provide our clients with the right valve for the right application.  Global Valves wants repeat business, not a one time sell.  GVC is in it for the long haul, providing customer service for the duration of the life of the valve installed and maintenance.
Global Valve and Controls also provides competitive pricing, usually 20-30% lower than our competition. Currently, GVC's average factory delivery is 10-12 weeks, opposed to the industry standard of 20-22 weeks. Combined with the longevity of our products, our clients experience a significantly decreased cost of ownership, nonequivalent to any other manufacturer in our industry.
Excess of everything is bad. We need to have control over the things so that they do not exceed their limit. High amount of food or scarcity of food will surely ruined the health. Balance holds ultimate importance in life. Our body is also blessed with natural barriers taking care of each and every organs. The most important organ, heart has valves which direct the flow of blood and take care that it does not flow in reverse direction.
Men's intelligence has beautifully drawn the natural activities which take place in our body and are carefully implemented in our daily activities for ease and convenience. These equipments are outstanding creations which have fulfilled industrial demands and are proving excellent equipments due to their applications which are delivered by them.
Industrial valves or controllers are the devices which are used for regulating the flow of fluids such as gases, liquids or slurries. The direction of fluid in an open valve is from higher pressure to lower pressure. These are mechanical devices which are fabricated for variety of purposes including industrial, military, commercial, residential and transport.
Amongst various types, controllers have wide range of usage which include oil and gas, power generation, mining, chemical manufacturing, chemical manufacturing and water reticulation. They play big role in all these industries leading to development of nation.
Controllers are truly blessings for many commercial as well as domestic activities. Industrial valves are of various types such as Ball, Gate , Swing Check, Globe, Butterfly etc. Amongst various types, Ball adjusters are widely used having passage which give way to passing fluid. These types have single passage. Steel, high pressure and Stainless steel valves are the most common types.
Stainless steel valves are benefiting many industrial activities. Stainless steel is used as basic material making these equipments durable and reliable. Stainless steel is anti-resistive, anti-corrosive and also offer great resistance to chemical reactions. These controllers are available in different shapes and sizes. Valve manufacturers have well acknowledged the needs of many industries and their processes. Full fledged companies have enabled the discovery of versatile industrial valves.
Advance technology and skilled men have really boosted the manufacturing of valves. Valve manufacturers have equal and important role in developing many companies.
Controllers are the best way to control and are excellently taking care of various process. They may be disposable or may be very huge but are amazingly feeding their purpose of creations.
About the Author:
Author Bio
Ravi Doshi is well known writer of Valve manufacturers and industrial valves. He has write a many books and article on industrial valves, Valve manufacturering and Stainless steel valves.