Oil production increases Railroad growth
"US President Barack Obama in his second inaugural speech called for a $50 billion upgrade of the US transportation infrastructure, including rail that political analysts say will be hard to finance."
 "The rapidly growing need for more rail transportation of crude has triggered sizeable investments in both loading and unloading facilities and soaring orders for tank cars "making movement of oil by rail a major growth market for North American railroads,"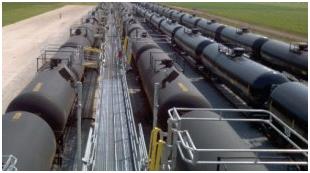 The rapid increase of North American crude production has resulted in pipeline bottlenecks in some areas, forcing more reliance on rail transportation to access some of the highest-value markets
http://www.ogj.com/articles/2013/02/working-on-the-railroads.html
Is the Keystone XL Pipeline Worth Getting Arrested For?
"Last week, four dozen opponents of the Keystone XL pipeline were trying to convince President Obama to reject federal approval for the line, which aims to carry crude oil from Canada and North Dakota's Bakken shale crude  to the U.S. Gulf Coast. But if opponents of the Keystone pipeline are going to stop the flow of crude, they are going to have to do more than just get arrested or hold a rally—they are going to have block nearly every north-south rail line in North America."
 The Keystone XL is designed to transport 830,000 barrels per day. There is currently nothing new in moving oil by rail cars. Currently, U.S. and Canadian oil producers are building rail car terminals so they can ship their product to the market. Other countries around the world are doing the same as well.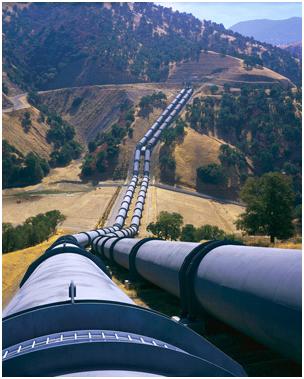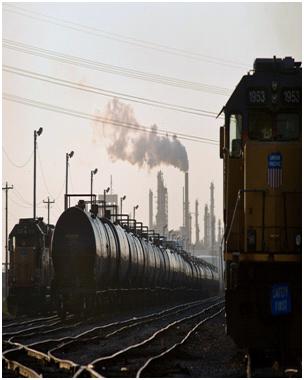 http://www.slate.com/articles/health_and_science/science/2013/02/keystone_pipeline_protests_oil_companies_will_just_use_railroads.html
Gulf of Mexico Poised to Remain Strong in Coming Years
"The Gulf of Mexico (GOM), one of the major petroleum-producing areas of the world, is in the early stages of an extended growth cycle and is poised to remain one of the strongest offshore markets in the world in terms of deepwater activity. Overall, rig count and exploration and production (E&P) activities are at pre-Macondo levels and look tocontinue on an incline for the next couple of years."
The Gulf of Mexico remains one of the most geologically attractive areas, It is also located in a stable region of the USA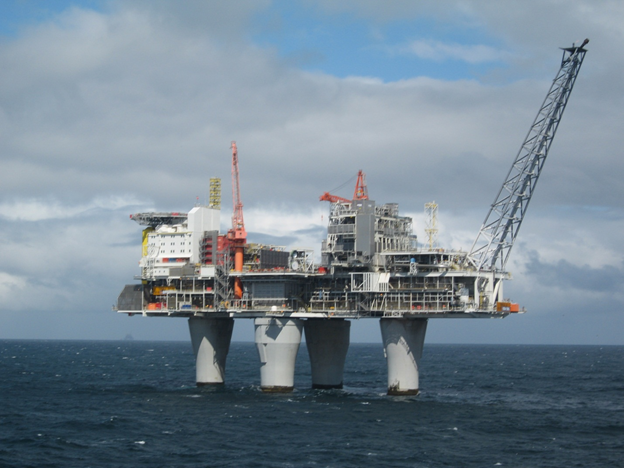 http://www.rigzone.com/news/oil_gas/a/124243/Gulf_of_Mexico_Poised_to_Remain_Strong_in_Coming_Years
Keystone XL protesters raid TransCanada's Houston Office
"A group of Keystone XL protesters managed to shut down part of TransCanada's office in Houston on Monday after storming the building and staging a "die-in" while banging drums, blowing horns and piloting a "pipeline dragon" in circles around them."
The group complained that the pipeline will be harmful to the people who live nearby as well as the animals in the environment.
"Although TransCanada does not yet have authorization to build the northern leg of the pipeline between Canada and the U.S., the southern leg from Oklahoma to Houston has already been the source of much protest in East Texas."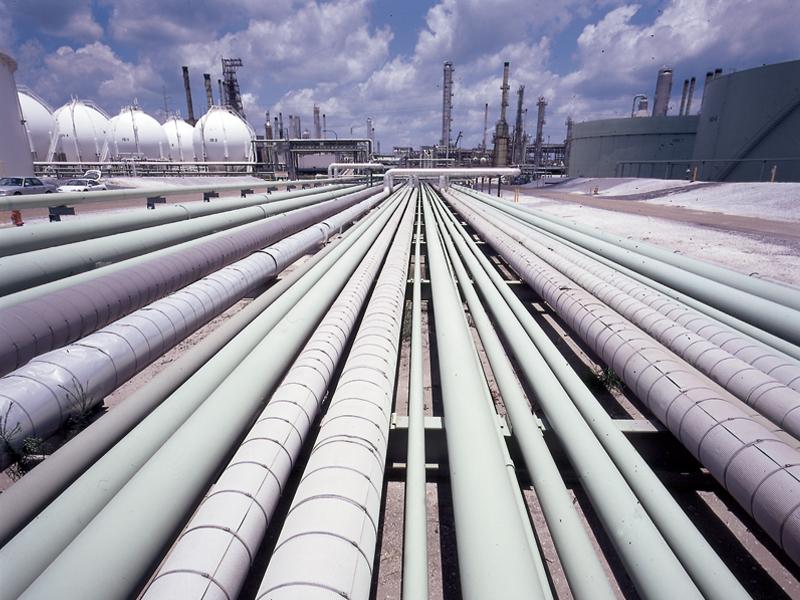 http://www.rawstory.com/rs/2013/01/08/keystone-xl-protesters-raid-transcanadas-houston-office/
Eagle Ford Shale and More
The Eagle Ford shale is not the only one cooking up millions of dollars, throughout the US there are other shales that are producing millions of dollars as well. For example, the Bakken shale located in the North, the Niobrara shale, Woodford shale, Fayetteville shale, all which are located in the Midwest. You also have the Antrim shale, New Albany Shale and Marcellus and Utica shale located in the North East of the US.  Texas of course is the largest of the shale producing states. With that being said, you can just imagine how many projects will continue on throughout the year and towards 2015 producing millions and billions of dollars and jobs for many people.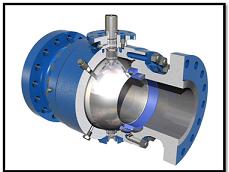 http://http://www.tulsaworld.com/webextra/continuingcoverage/default.aspx/Energy_Impact_in_Tulsa/52
Forged Steel Valves
Forged steel valves are used in Oil Refining and other industrial applications where forged steel material is required. Higher pressures and temperatures are usually involved and the line size is generally under the size of "2". In other conditions, forged steel valves might be a good choice for better performance, such as system requirements for socket-weld piping and compatibility of media. Forged check valves, forged gate valves, forged globe valves are a few of the different types and depending what the media is, depends on which one is used.
GATE VALVES are used for on-off operation on hydrocarbon , general process, and utility service for all temperature ranges.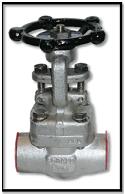 GLOBE VALVES are used for flow regulation or as a block valve where high resistance to flow is not a disadvantage and a positive closing action is required.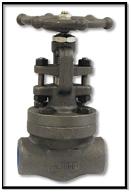 CHECK VALVES are required to permit forward flow and prevent reverse flow. this is achieved through linear or rotary ( angular) motion of a closure member which is kept open by flowing fluid.
When the flow is reduced towards zero, or reversed, the closure member is moved against its seat by forces due to gravity, supplementary springs and back pressure.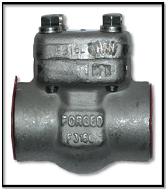 http://www.controlfluid.com/en_steel_forged.htm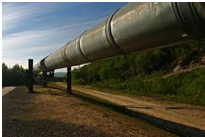 On July 12th, 2012, Shell Canada LTD. has recently approved construction in regards to the First Commercial Carbon Capture and Storage Project also known as CCS.
Scotford Upgrader near Edmonton, Atlanta, and the Quest Facility will capture more than 1 million tons per year of Carbon Dioxide produced and transport it through an 80-KM pipeline to a site up in the North.
The Shell Company stated "it has received all necessary federal and provincial permits and has begun construction."
In Result, the Alberta Government is investing $745 million in the Quest Project from a $2 billion fun designed to support the CCS Development. Furthermore, the Canadian Government is also investing $120 million through its Clean Energy Fund.
Updated: June 7th, 2012 1:10PM
Have you noticed the amount of Gas Prices went down? Remember when you were struggling to continue with $3.85 (West Houston area), now prices are ranged from $3.25 - $3.43 (West Houston area).
Although CBS Money Watch reports here http://www.cbsnews.com/8301-505245_162-57449027/retail-gasoline-prices-drop-6-cents-across-texas/ "Retail gasoline prices across Texas have dropped an average of 6 cents this week in a slide that began two months ago. After Prices dropped 6 cents, gas is running at $3.56 per gallon (in some areas)."
However, the Association states "The decline in gasoline prices continues as global crude oil prices drop in response to economic concerns overseas." I personally enjoyed the amount of cents gas fell; it's getting a little carried away how the prices were up very high.
Forged Steel Valves
GVC offers forged steel valves in Class 800 and 1500 from ½" through 2".
Forged Steel Valves
Series FS-3
Forged Steel Gate Valve
ANSI Class 150 – 2500
Flanged, Threaded, and Socket Weld Ends
API 602 Design
Conventional or Full Port
Available in A105N, F316, F304, F11, F22, LF2, and other steel alloys
Download PDF
Series FS-4
Forged Steel Globe Valve
ANSI Class 150 – 2500
Flanged, Threaded, and Socket Weld Ends
API 602 Design
Conventional or Full Port
Available in A105N, F316, F304, F11, F22, LF2, and other steel alloys
Download PDF
Series FS-2
Forged Steel Check Valve
ANSI Class 150 – 2500
Flanged, Threaded, and Socket Weld Ends
Available in Piston, Ball, or Swing Design
API 602 Design
Conventional or Full Port
Available in A105N, F316, F304, F11, F22, LF2, and other steel alloys
Download PDF