Natural gas today
"Surging gas production has led the drilling industry to seek out new markets for its product, and energy companies, increasingly, are setting their sights on the transportation sector."
"Touting natural gas as a cheaper, cleaner-burning alternative to gasoline and diesel, drillers, public utilities and government officials are trying to boost demand for natural gas buses, taxis, shuttles, delivery trucks and heavy-duty work vehicles of all sorts, while simultaneously encouraging development of the fueling infrastructure that will be needed to keep them running."
Natural gas costs about $1.50 to $2 per gallon equivalent less than gasoline and diesel. That can add up to tens of thousands of dollars in savings for vehicles that guzzle the most fuel.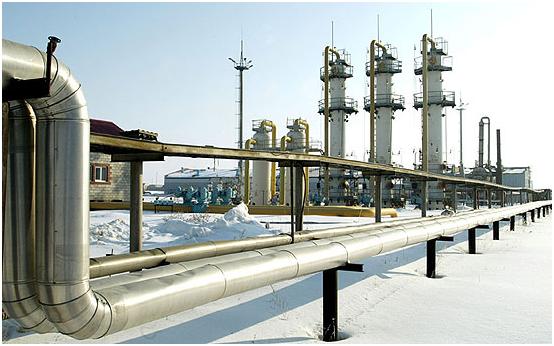 http://abclocal.go.com/wtvd/story?id=8897561&section=news/national_world
A forest fire had started on June 23, in the Pike National Forest. The fire exploded eastward toward the city, destroying 346 homes and killing two people.
"According to fire officials, they expect to have the Waldo Canyon Fire fully contained on July 16. The cause of the fire is under investigation. The cost of the fire is estimated at $8.8 million."
I believe the weather has a major impact on these fires in Colorado- lately we have seen the temperature rise up from 95 to 105! If the fires come across any pipelines this could be bad news. Thankfully- there are not any pipelines in the area where the fires are currently at in Colorado. If a pipeline is damaged, natural gas could escape causing fires, explosions, or asphyxiation.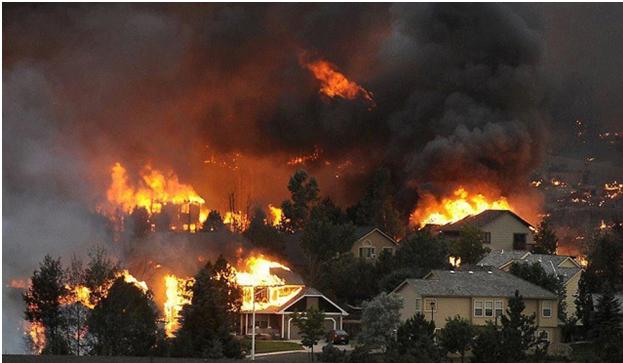 http://www.9news.com/news/local/article/275442/222/Residents-see-Waldo-Canyon-Fire-damage-firsthand
"Exxon Mobil Corp. said Monday it has dropped further shale exploration in Poland after two wells failed to yield commercial quantities of natural gas, a hit for the country's efforts to reduce its dependence on imports from Russia"
We know that Obama has cancelled the Keystone Pipeline- why not take all our resources and send some workers to the Eastern European countries to build a pipeline? This will not only help out our neighbors but also create jobs for thousands of people.
 "Analysts have said that Poland and other Eastern European countries faced a big challenge for developing unconventional energy resources, owing to a lack of infrastructure and manpower. Unlike the U.S. and Canada, Poland doesn't have a well-developed pipeline system to move gas from the fields it is produced to where it is consumed, nor the strong drilling services industry needed to tap shale reservoirs."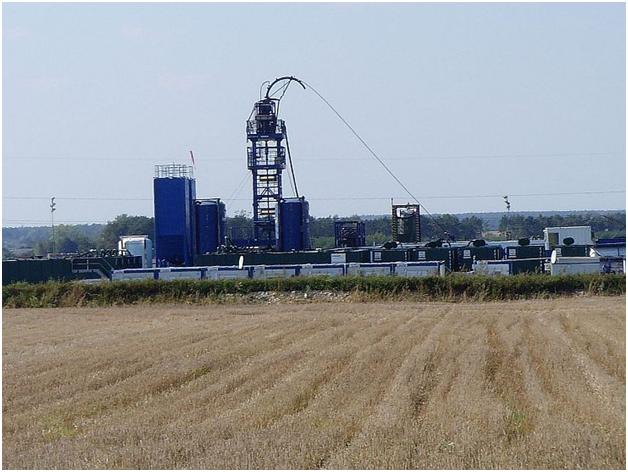 http://rigzone.com/news/article.asp?a_id=118675
"Natural gas from Alaska's North Slope may finally find its way through Alaska and Alberta Canada via a 1,700-2,000 mile long natural gas pipeline by the year 2020. if required, a 1,500-mile long pipeline from Alberta to Chicago would also be built."
The Alaska Pipeline and the Denali Pipeline Projects have been up in the air whether to build or not to build.  One of them will certainly be built, but it depends on North America- if there will be enough demand for natural gas especially since we have around 48 states that have their own natural gas source.
"A lead time of 2020 may seem like a long to time to build this project. However, one of the proposals will traverse over 1,700 miles just to get gas to Alberta Canada. A second option may take gas to Valdez Alaska where it will be liquefied and then transferred to national and international markets."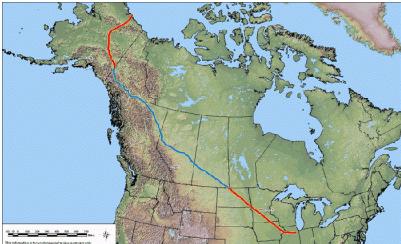 To read more about this article, you can visit the website:
http://www.millennialliving.com/content/alaska-natural-gas-pipeline-may-be-reality-2020
Great News! Fracking does not cause man made earth quakes!!
"Preliminary findings from a study of hydraulic fracturing and shale-gas development show no direct link between the controversial process and groundwater contamination….Problems that have occurred in shale fields appear to be related to issues such as poor casing or cementing of wells, rather than fracking."
Read more: http://www.star-telegram.com/2011/11/09/3513063/ut-study-no-direct-link-between.html#ixzz1do5pth8D
A natural gas seismic and an earthquake gas shutoff valve are the same devices. These devices are designed to automatically close the gas supply off to a home in the event of an earthquake of any significant magnitude happens. Some insurance companies require homeowners to install these valves before they will provide insurance on a home. Some municipal governments require you to install these shut-off valves, and some people simply install them for their own peace of mind. For people who do live in areas that are prone to earthquakes, placing one of these valves on the gas line will provide your family with extra safety in the event of an earthquake.
Before you go and purchase one of these valves for your home you need to get a measurement of the circumference on the gas line in your home to make certain that the valve you buy will fit. The majority of homes have a half an inch fitting, but this is not the case in all homes.
If you try to install the wrong size valves it simply will not work. You will have to have the correct valve for your gas line. Almost all the hardware stores in areas that are prone to earthquakes carry these valves, and they will carry both sizes.
Do not confuse these shut-off valves with gas flow valves that are designed to shut the gas off in case of a leakage. You can ask the personnel in the store for assistance in purchasing the correct valve. When you have everything you need assembled you need to shut the gas to your home off at the main.
You will need a pipe wrench to shut the main off. Place the wrench on the ball valve in the main and turn it one quarter of a turn. It does not matter which direction you turn in. If you are uncomfortable with shutting the gas off at your main, you can call your gas company and they will do this for you.
You will need to now tighten your pipe wrench around the union connection that is connecting your house to the gas meter. Loosen this union up and remove it from the pipe. Next you will remove the pipe nipple from the line. Now screw your shut-off valve onto the line on the house side until it is firmly fitted in the pipe, and the on/off indicator switch is perpendicular to the pipe itself. At this stage it is off.
You will now take your pipe nipple and put it back on the pipe on the house side. Then on the house side you will put that union back on the pipe. Now tighten that union where it connects to the gas meter. Apply some pipe compound onto the pipe threads to help seal the connection.
Check for leaks by taking some soapy water and placing it around your new valves and all other connections. Turn the gas back on and watch the soapy areas for bubbles. If you have bubbles you have leaks. No bubbles means you are good to go.
About the Author:
Discover how an earthquake gas shutoff valve can save your life or the lives of your family now in our insider's review on gas shutoff devices on http://www.draincleaninggenie.com
Discharge valves are devices that make it possible to monitor and control the flow of a substance from a source and through some type of circulation system. The idea behind the discharge valve is that it provides the ability to adjust that flow in order to respond to situations that require a change in the volume or speed of that flow. A discharge control valve is included in a number of different systems that process liquids and gases, and may even be utilized as a safety measure in some electrical systems.
A basic discharge valve serves to regulate the flow of a substance, making it possible to increase or decrease that flow so that the desired outcome is achieved. For example, this type of valve may be included in the design of a dam, making it possible to control the flow of water so that the water pressure within the dam is maintained within a safe limit. Doing so helps to preserve the integrity of the dam, since water is periodically released through the discharge relief valve, and allowed to flow into nearby bodies of water. Not only does the valve protect the dam, it also helps to ensure that water levels within those bodies of water are maintained at respectable levels.
The same general approach is used in systems that convey natural gas through a utility system. At various junctions in the pipeline that is used to deliver the natural gas to consumers, discharge valves are strategically placed as safety devices. In the event that there is some type of breach or failure at any point in the system, the valves are closed while repairs are made. This prevents an excessive amount of gas building up at any point in the system and increasing the chances of additional failures.
The discharge valve is also used in manufacturing settings, often as a means of routing air or water through machinery used to produce goods. With the aid of valves that are incorporated along the system, it is possible to control the flow of air so that the machinery is able to function at optimum efficiency. Most fire extinguishing systems within buildings make use of the valves to control the flow of water in the event that a fire does break out. Sensors trigger the valves to open, releasing water into the area, and then trigger the valves to close once the temperature within the space decreases, as the flames are subdued.
Depending on the type of application, a discharge valve may be manually operated or triggered by sensors or some type of computer equipment. It is not unusual today for a hybrid design to be used, allowing for both manual and automated opening and closing of the valve in response to some type of computer program. As with most types of equipment, a discharge valve must be inspected and maintained in order for the device to remain fully functional and efficient over a number of years.
About the Author:
The author is associated with IPFonline
http://www.ipfonline.com is India's No. 1 Industrial Product Finder. The portal is a veritable storehouse of information on industrial products/services.