Is the Keystone XL Pipeline Worth Getting Arrested For?
"Last week, four dozen opponents of the Keystone XL pipeline were trying to convince President Obama to reject federal approval for the line, which aims to carry crude oil from Canada and North Dakota's Bakken shale crude  to the U.S. Gulf Coast. But if opponents of the Keystone pipeline are going to stop the flow of crude, they are going to have to do more than just get arrested or hold a rally—they are going to have block nearly every north-south rail line in North America."
 The Keystone XL is designed to transport 830,000 barrels per day. There is currently nothing new in moving oil by rail cars. Currently, U.S. and Canadian oil producers are building rail car terminals so they can ship their product to the market. Other countries around the world are doing the same as well.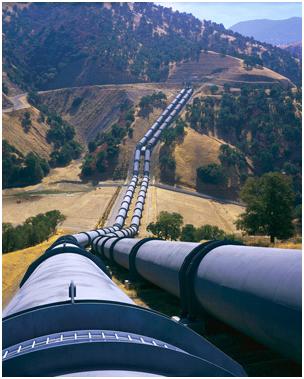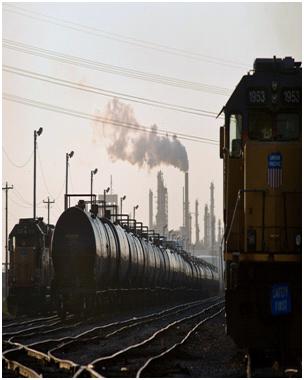 http://www.slate.com/articles/health_and_science/science/2013/02/keystone_pipeline_protests_oil_companies_will_just_use_railroads.html
Keystone XL protesters raid TransCanada's Houston Office
"A group of Keystone XL protesters managed to shut down part of TransCanada's office in Houston on Monday after storming the building and staging a "die-in" while banging drums, blowing horns and piloting a "pipeline dragon" in circles around them."
The group complained that the pipeline will be harmful to the people who live nearby as well as the animals in the environment.
"Although TransCanada does not yet have authorization to build the northern leg of the pipeline between Canada and the U.S., the southern leg from Oklahoma to Houston has already been the source of much protest in East Texas."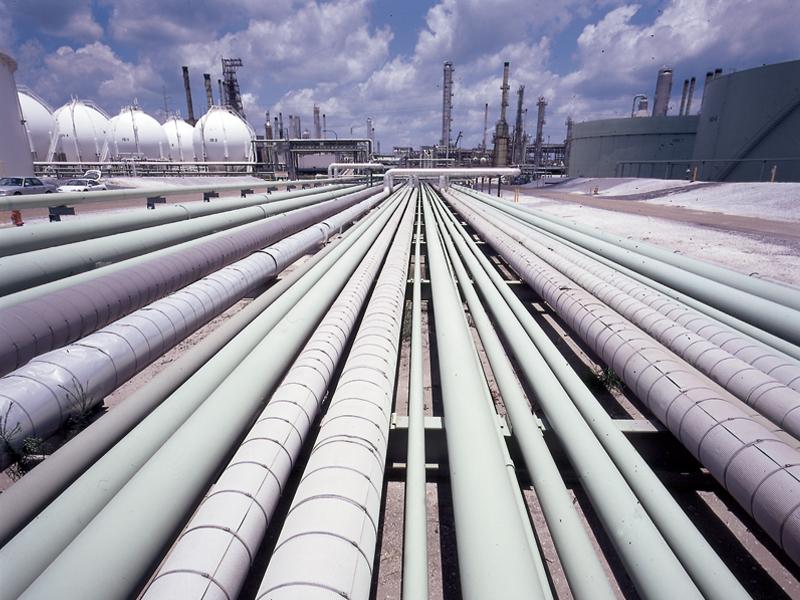 http://www.rawstory.com/rs/2013/01/08/keystone-xl-protesters-raid-transcanadas-houston-office/
The XL Keystone Pipeline Project Continues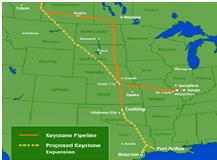 "A Canadian company said Monday it will build an oil pipeline from Oklahoma to Texas after President Barack Obama blocked the larger Keystone XL pipeline from Canada."
"Calgary-based TransCanada says the new project does not require presidential approval, since it does not cross a U.S. border. The shorter pipeline is expected to cost about $2.3 billion and be completed next year, the company said.
The Obama administration had suggested development of an Oklahoma-to-Texas line to alleviate an oil glut at a Cushing, Okla., and storage hub."
The Keystone XL project was delayed because of its route. There were environmental concerns in Nebraska, where it was originally planned to cross the Sandhills and parts of the Ogallala Aquifer.  The company behind the Keystone XL; TransCanada, thus had to reroute the XL due to presidential issues on where the pipeline would cross.  Some of the other issues that the Keystone XL had faced were the ongoing fights between Oklahoma and Texas landowners over eminent domain, and concern among the tribal leaders that construction, "could unearth unmarked graves or expose sacred archeological sites".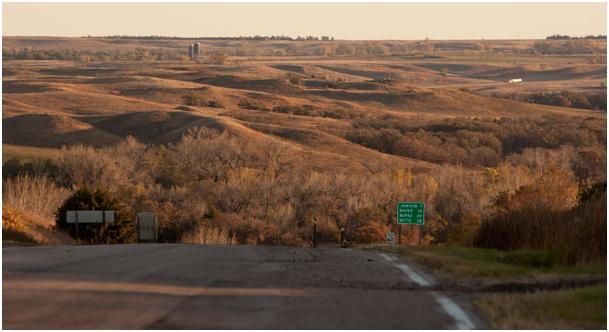 Read more: http://www.foxnews.com/politics/2012/02/27/absent-obama-ok-on-keystone-transcanada-agrees-to-new-oil-pipeline-project/#ixzz28p4AQxSJ
"Exxon Mobil Corp. said Monday it has dropped further shale exploration in Poland after two wells failed to yield commercial quantities of natural gas, a hit for the country's efforts to reduce its dependence on imports from Russia"
We know that Obama has cancelled the Keystone Pipeline- why not take all our resources and send some workers to the Eastern European countries to build a pipeline? This will not only help out our neighbors but also create jobs for thousands of people.
 "Analysts have said that Poland and other Eastern European countries faced a big challenge for developing unconventional energy resources, owing to a lack of infrastructure and manpower. Unlike the U.S. and Canada, Poland doesn't have a well-developed pipeline system to move gas from the fields it is produced to where it is consumed, nor the strong drilling services industry needed to tap shale reservoirs."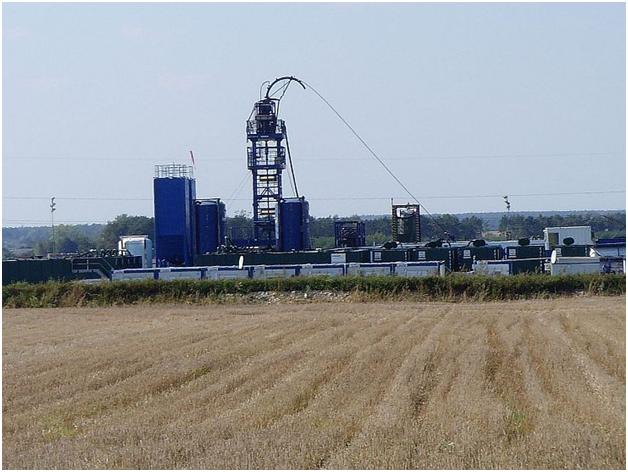 http://rigzone.com/news/article.asp?a_id=118675
"Keystone XL has been under review since 2008 and we are confident we have addressed the major questions raised by regulators and government agencies," says Russ Girling, TransCanada's president and chief executive. "We expect a final regulatory decision for this project by late 2011 and we are pleased the Department of State has committed it will conclude its review of Keystone XL by the end of the year. The Keystone expansion is expected to be operational in 2013."
Since 2008, TransCanada has held more than 90 open houses and public meetings along the pipeline route; given hundreds of hours of testimony to local, state and federal officials and submitted thousands of pages of information to government agencies in response to questions. The Department of State concluded in the spring of 2010 that Keystone XL would have limited impact on the environment during construction and operation.
"A growing number of opinion leaders, elected officials, labour unions, associations and members of the public are showing their support for Keystone XL," adds Girling. "Instability and unrest in Libya and other parts of the Middle East demonstrate the need for the U.S. to receive a safe, secure, stable supply of oil--Keystone XL will provide that. The project will help put America back to work, creating 20,000 jobs and injecting billions into the U.S. economy."
The U.S. Department of Energy stated in a recent study that "increased Canadian oil imports will help reduce U.S. imports of foreign oil from sources outside of North America." This supports TransCanada's point that we can reduce America's dependence on oil from Venezuela and the Middle East by up to 40 percent with the Keystone XL pipeline. As the American GI Forum of Texas recently pointed out, the oil that the Keystone system will deliver is "conflict free."
The study also confirmed that the construction of Keystone XL would not change global refinery carbon dioxide or total life cycle greenhouse gas emissions. Earlier analysis by The Perryman Group out of Texas regarding the economic benefits of the project concluded that:
•More than $585 million in new taxes will go to the states and communities along the pipeline route
•An additional $5.2 billion in property taxes will be paid over the operating life of the pipeline
•More than $6.5 billion in personal income will go to Americans
•U.S.-based producers will have new options to move crude oil to American refineries.
"Keystone XL is a shovel-ready project that is funded completely by private sector investment at no cost to American taxpayers," concluds Girling. "It will be a safe, modern and leading-edge pipeline and we have provided the Department of State and other agencies with the facts regarding Keystone XL's design, safety, operating procedures and limited environmental impact."