Two questions: Who loves money? Who enjoys paying for gas at a low cost? If you say "I", well you might just get lucky.
The House of Representatives passed a bill requiring swift approval of the Keystone XL pipeline; however, they state the pipeline will carry heavy crude oil from Canada's Alberta province to the Gulf Coast. Although the Obama administration has claimed it needs more time to study the possible environmental impact. – My questions are: How much time do you need Obama? Would you want us to wait until you finish your four-eight years in the office?
Republican Fred Upton, chairman of the Energy and Commerce Committee; states: We are interested and assertion that the Keystone "will…help bring down prices at the pump". However, the Keystone XL Pipeline will not be completed till 2014, so at this time they say building the pipeline will have no impact on gas prices going down but very much going up. Although, House Speaker John Boehner states on February 17, 2012 "House GOP acts to address rising gas prices". The Keystone XL Pipeline would carry about 1.1 Million Barrels per day, but has depressed the price of crude oil in the Midwest. Philip K. Verleger, who owns PKVerleger LLC also known as Limited Liability Corporation out in Delaware, argues about the pipeline would increase gasoline prices in the upper Midwest. The amount of the price being raised is from 5 to 10 cents a gallon.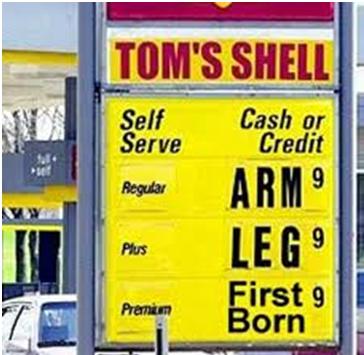 What also is very interesting, the fact that TransCanada is in fact "Sheet on the Keystone XL Pipeline" although, this makes no claims about the prices decreasing, but also, they state it doesn't look as if the pricing are increasing either. The prices on a global level are set in motion and it will not change just because the Keystone XL Pipeline bill has been approved and is in process of being built.
So to answer the above questions: Who loves money? – Unfortunately, everyone loves money; however not everyone could afford gas if prices continue to go up.
Who enjoys paying for gas at a low cost? – I would hope everyone… Since a vehicle, a plane, and even a boat will consume gas, everyone has already involved themselves in the new economic ways. We no longer ride bicycles to get us to the store, so why not enjoy a few cents this pipeline COULD benefit us.
On another note: Rep. Upton says the pipeline will have an impact on the prices being lowered, but experts say could. We the people will just have to wait and see what happens, and how much this project is going to save us or cost us.
http://www.washingtonpost.com/blogs/fact-checker/post/will-the-keystone-xl-pipeline-lower-gasoline-prices/2012/03/01/gIQAtWkXlR_print.html