"The importance of the pipeline in industry, agriculture and nearly every vital facet of civilization cannot be under-emphasized. Without pipeline construction, we would lack plumbing and electricity, not to mention access to gas & petroleum reserves."
"A massive undertaking of over 5 km in length, the Veltins Arena beer pipeline was constructed to ensure that it would never "run dry".
 What a great idea! If we could use the abandoned pipeline to make them into beer pipelines- nothing would go to waste! We wouldn't have any decommissioned pipelines lying around either.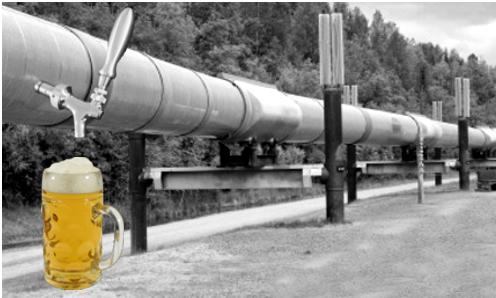 http://www.cmarshallfab.com/solving-the-oil-industrys-pr-and-financial-problems-one-beer-at-a-time