"Sub-arctic climates experience temperatures from 100° F (38° C) in the summer to –60° F (–51° C) in the winter. While there is nothing spectacular about the high end of the range, the low end impacts the functionality of pneumatic actuators"
You may ask, how exactly does the temperature impact the pneumatic actuators that are in the fields right now? There are a few things you have to consider.
First, the actuator housing is steel, thus the housing becomes brittle. This does not necessarily mean it becomes weaker but a sudden impact or an imperfection can result in a sudden fracture at these temperatures because the temperature is below the brittle transition temperature of steel.
Secondly, the "precipitation-hardened shaft material has also become brittle and may fracture given an impact load. If, for example, the driven valve resists opening and then breaks free, the resulting sudden impact may cause the actuator shaft to fail."
There are many solutions to these issues, but the best would be to call your actuator mfg to discuss how to avoid any fractures caused by these temperatures. Just like the manufacture should know what to do, the users of the actuators should know what to do as well. If you are not able to get in contact with your manufacturer, here are a few steps you can take:
"First, and most obvious, users should shelter the actuator from weather extremes where possible. ­Second, users must assure a dry air supply, at least 15° F (–9° C) below the lowest temperature that may be ­experienced since ice plays havoc with air flow and mechanical motion. ­Finally, users should assess the recommended actuator and whether all possible precautions have been incorp­orated by the supplier."
Clearly, pneumatic actuators can perform their intended functions despite having to operate in extreme temperatures. However, they need to be designed and manufactured ­properly, and users need to take ­responsibility to keep them functioning correctly.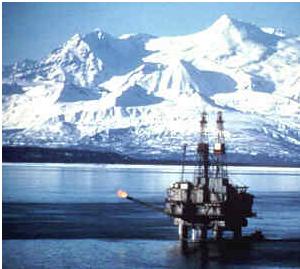 http://www.valvemagazine.com/index.php/magazine/actuators-and-controls/4357-pneumatic-valve-actuators-in-sub-arctic-climates
As the nation increasingly seeks sources for renewable energy, dams and the thousands of valves they contain will only become more important.
When we see a majestic dam, with its huge face of concrete holding back acres of water, probably the last thing we think of are the valves it takes to make them operate effectively
"The purpose of the valves in these structures is to adjust the output of the reservoir that forms behind those dams while maintaining the proper reservoir depth, both in times of flood and in drought. Looking at the top of a moderate-size dam, we would see a number of rolling gates or sluices that provide the modulation of flow necessary to balance water supply and demand. In fact, the most common style of gate or valve used is a rolling type, which functions very similar to a sluice gate valve that is open at the top. Although this is technically a valve, these gates are not at all like the valve designs used in other industries."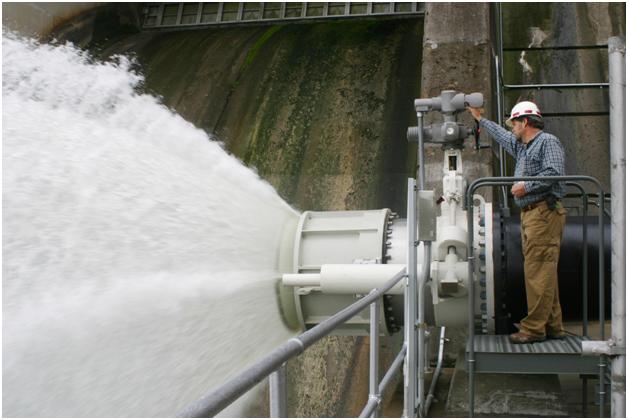 http://www.valvemagazine.com/index.php/magazine/feature-articles/4223-those-dam-valves-and-the-great-job-they-do
"Most people have seen several needle valves in their lifetime although they may not know it. Needle valves are commonly used in the plumbing applications of outdoor spigots to control the flow of water. They are similar to globe valves but are designed with a long tapered shaft in the center of the valve to control the flow instead of a disk."
http://www.ehow.com/about_6710315_needle-valve_.html

Making Use of Steel Ball Valves
When it comes to infrastructure, we can really name a lot of companies which are getting into it and one of the most in demand services anywhere today is plumbing. Without plumbing, people would always have a ruin day due to an inadequacy of water. More than that, when we are also going to talk about plumbing, we also need to consider the things that they mostly use and one of which are those valves that are useful in order to make a job successful. If you are among the plumbers, you will surely look for the most durable and top-quality kind of valve, and in such case, the use of steel ball valves should be taken account.
There are now plenty of manufacturing companies who had study hard in order to make the best valve to use in any sorts of plumbing activity and good thing was, Global Valve and Controls had able to establish the perfect valve to be used in any sorts of plumbing constructions. Steel ball valves are among their recent valves being made which has been establish through the finest technological method and had able to pass various evaluations from experts as well. With these steel ball valves, you can really have the guarantee that this would last long despite the fact that it is being use constantly.
Global Valve and Controls had undergone careful study in order to perfectly design the right valves to be use in all sorts of plumbing construction. GVC's have their own technical support team who see to it that all steel ball valves are of top quality and will even provide you with best function. You can now start buying these steel ball valves since these are now available in all markets in your place.
Trunnion Mounted Ball Valves
ANSI 150 through ANSI 2500 from ½" through 60" – Global Valve and Controls high performance trunnion mounted ball valves incorporate premium qualified materials along with the Ultimate design of Upper and lower trunnion plate system.