"Chevron Corp. has announced that the deepwater drillship Pacific Santa Ana has arrived in the Gulf of Mexico to work for Chevron under a five-year contract with a subsidiary of Pacific Drilling S.A. Pacific Santa Ana is the first drillship designed with the capacity to perform dual gradient drilling (DGD). Santa Ana has the potential to change the way deepwater wells are drilled."
Dual drilling and conventional drilling are quite different. Chevron Corp is the first and only to come out with the new dual deep water drilling system. This system is very green and saves time and money.
 Deepwater drilling uses a single drilling fluid weight in the borehole, dual gradient drilling employs two weights of drilling fluid – one above the seabed, another below. This allows drillers to more closely match the pressures presented by nature and effectively eliminates water depth as a consideration in well design. DGD also allows drillers to more quickly detect and appropriately react to down hole pressure changes, which can enhance the safety and efficiency of deepwater drilling operations.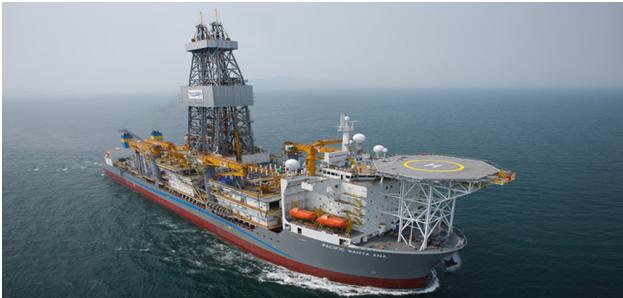 http://www.offshore-mag.com/articles/2012/05/chevron-deploys-pacific-santa-ana.html