Have you heard of a high dollar, well-known company called Pe Ben USA? Well, I have not, until now! I discovered being how I am located in Houston, TX; Pe Ben USA recently consolidated its headquarters, maintenance, and also storage facility right here at a 20-acre location; located in Northwest Houston. However, they opened an office back in 1996, but decided to make Houston their homebound. Shocking right? Well it gets better… The CEO, Dale Mykyte bought the site in August 2010. They finally moved in with a 9,000 square feet state-of-the-art office space with a 20,000-square-foot maintenance center. This large facility also consumes of, 20 offices, a board room, two conference rooms, and everyone loves an exercise facility, and most of all a safe room for company and client records. Is this cool or what?
But get this, Pe Ben goes way back to 1957, which serviced the oilfields in Western Canada. Mykyte entered the pipeline business in 1981, joined Pe Ben as operations manager, and then bought Park hill Pipe Stringing and J.L. Cox & Sons.
Pe Ben has worked on projects for major oil and gas companies though its principal clients are major pipe mills. They have executed projects for all major U.S. and European mills. Pe Ben has operations in Alberta, and British Columbia, Canada, as well as Texas and North Dakota A new heavy-haul division in Houston has been established, directed by Tony Beffer. Pe Ben USA completed 16 simultaneous stringing projects by the end of 2011, "to be invisible and anticipate the client's needs, being proactive rather than reactive."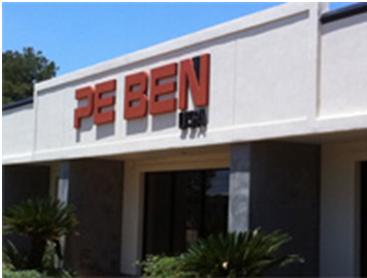 It's amazing how one day, someone can make something small into something huge. Word of mouth – Take what life has to offer – but don't just take it as if it's something that will turn into nothing, because it will soon be something large and not something that was nothing large!
Source:
http://pipeline-news.com/