Gas prices just under $3.00 in Oklahoma
"The statewide average price of a gallon of regular unleaded gasoline settled at $3.27 on Friday, down more than 46 cents over the past month, according to AAA's FuelGaugeReport.com. The price sets Oklahoma with the third-lowest statewide average, just behind Ohio and Missouri."
This is exciting news for those of us who live in the states mentioned where the gas has dropped. I live near Tulsa, which means my V8 luxury car can fill up and not go over $60.
"The average price in Tulsa is $3.11, off 53 cents over the past 30 days."
Similar information can be found on Gasbuddy.com, but the news is better for Oklahoma residents, as motorists there have been paying prices below $3.00 in parts of Oklahoma City and Tulsa. However, this could all change for the coming hurricane Sandy in the mid- Atlantic area. Refineries there could be shut down, for an unknown amount of time. Gas prices then might just go back up.
As of right now, it's good news for us in Oklahoma, but diesel is not part of the major drop in prices of gas. ""Typically demand does not fluctuate with diesel because it is mostly used by 18-wheelers, which don't have a demand season or an off season,"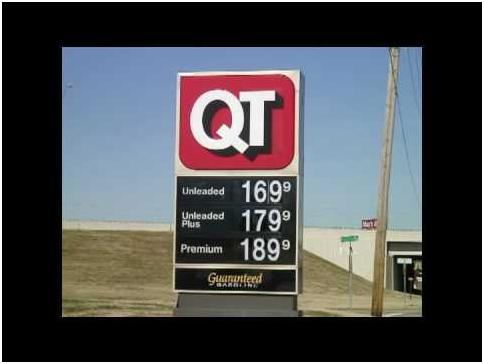 Read more: http://Read more: http://newsok.com/oklahoma-seeing-gasoline-prices-below-3-again/article/3722646#ixzz2AjAW5uZc
The Chocolate Industry Today
We've heard of pipelines used for oil to be transported, but what about chocolate?  "Nowadays it is almost impossible to think about a chocolate industry without pigging technology. Not only chocolate masses and fillings can be transported through pipelines but also problematic products such as cocoa, nuts or crunches."
How is chocolate transported? "Chocolate is transported through the pipeline with a temperature of 45-50°C. When the product has a lower temperature than that, there is no possibility to pump and / or store the chocolate." There is no need to stop the flow of chocolate, except on the weekends, when most of the factories are closed. "The standing still of chocolate in a pipeline however may cause sediments to build in the pipe. The fructose in diet chocolate can crystallize and thus spoil the whole batch"
Pigging is also a very important factor in the chocolate pipelines. It means that the contents of a pipe is pushed out with a contoured plug aka the pig. This method is used all over the food industry. These types of plants are fully automated which means they are controlled by machines to optimize productivity in the production of goods and delivery of services.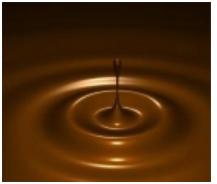 http://www.piggingsystems.com/en/industries/chocolate-industry/

(Click on the chart to get the full differences in different sizes)
Have you ever wondered what the difference of a 20 Reduced Port Ball Valve and a 20 Full Port Ball Valve?What do you think the differences are after reviewing the chart above?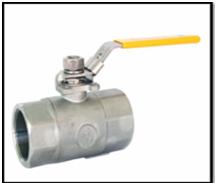 Observers below:
-   Operations Director states, "Well the cost is a big one, however, the CV Factor changes. Although, the port also changes, but a Reduced Port constricts the flow while the Full Port allows the flow to just flow."
-   Vice President of Sales & Marketing states, "One is full port and the other is reduced; however, a full port sizes go up to ¾"
-   Account Executive-Inside Sales Account Manager states, "One is full port and the other is standard port, however 20RP's are considered full port up to ¾" (Water, Oil & Gas Applications. And 20FP's are a seal welded design."
-   Account Executive-Inside Sales Account Manager states, "20 RP's are considered full port up to 3/4"
The actual differences are: The CV Factor, how one port functions as compared to the other port, Full Port are a Seal Welded Design, Weight, Length, as well as Height
Ocean Renewable Power Company Maine, LLC has been issued a permit under the  Hydrokinetic Pilot Program from the Federal Regulatory Commission.  This program provides developers the ability to test new hydrokinetic technologies. The hope is that a determination as to whether a site is appropriate for this technology, the impact on environmental and any other effects can be made.
The Maine Tidal Energy Project is a three part project in The Bay of Fundy.  The Bay is located on the border between eastern Maine and Canada and is known as one of the most vigorous tidal energy resources in the world with over 100 billion tons of water flowing in and out. The Bay has the highest tides in the world with tidal currents that equate to the force of 8,000 locomotives.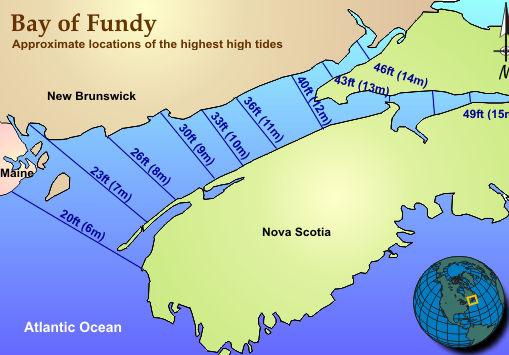 Beginning in 2008 ORPC became the first company to generate electricity from Bay of Fundy without the use of dams. The Beta TidGen™ System was the largest ocean energy device ever deployed in the United States. After a yearlong testing process the prototype was determined a technical success, but long term environmental impact is still to be determined.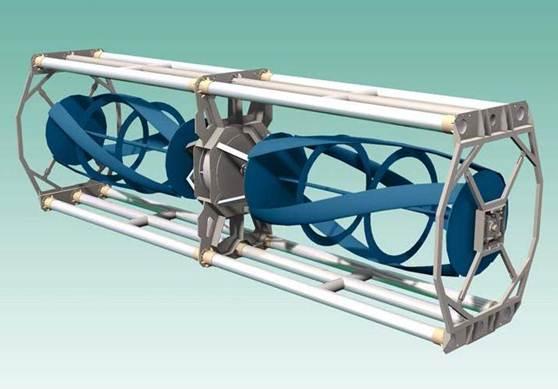 If successful the project would increase the potential for bringing clean, renewable energy to other parts of the world thus reducing our dependency of fossil fuels.
Fun Fact: In August 2010 the Coastguard rescue boat Energy Tide 2 began using a 60kW turbine designed by ORPC to power the boat when docked.
"A ruptured pipeline belonging to the China National Petroleum Corporation has leaked vast amounts of fuel which have reached the Yellow River, threatening the nation's drinking water, state media have reported.  Water quality monitors at the Sanmenxia reservoir on the Yellow River began detecting traces of diesel on Sunday, four days after the pipeline burst…"
Roughly around 100 metric tons of diesels were spilled into the river that day, but the local government there has refused to report the accurate number for the spill. The spill occurred near Chishui and Wei River in the northern province of Shaanxi.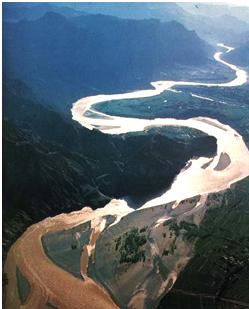 http://www.worldoil.com/100_metric_tons_of_diesel_spill_into_rivers_from_CNPC_pipeline.html
Have you heard of a high dollar, well-known company called Pe Ben USA? Well, I have not, until now! I discovered being how I am located in Houston, TX; Pe Ben USA recently consolidated its headquarters, maintenance, and also storage facility right here at a 20-acre location; located in Northwest Houston. However, they opened an office back in 1996, but decided to make Houston their homebound. Shocking right? Well it gets better… The CEO, Dale Mykyte bought the site in August 2010. They finally moved in with a 9,000 square feet state-of-the-art office space with a 20,000-square-foot maintenance center. This large facility also consumes of, 20 offices, a board room, two conference rooms, and everyone loves an exercise facility, and most of all a safe room for company and client records. Is this cool or what?
But get this, Pe Ben goes way back to 1957, which serviced the oilfields in Western Canada. Mykyte entered the pipeline business in 1981, joined Pe Ben as operations manager, and then bought Park hill Pipe Stringing and J.L. Cox & Sons.
Pe Ben has worked on projects for major oil and gas companies though its principal clients are major pipe mills. They have executed projects for all major U.S. and European mills. Pe Ben has operations in Alberta, and British Columbia, Canada, as well as Texas and North Dakota A new heavy-haul division in Houston has been established, directed by Tony Beffer. Pe Ben USA completed 16 simultaneous stringing projects by the end of 2011, "to be invisible and anticipate the client's needs, being proactive rather than reactive."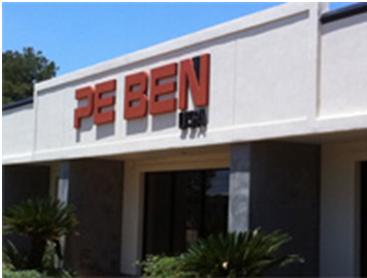 It's amazing how one day, someone can make something small into something huge. Word of mouth – Take what life has to offer – but don't just take it as if it's something that will turn into nothing, because it will soon be something large and not something that was nothing large!
Source:
http://pipeline-news.com/