A forest fire had started on June 23, in the Pike National Forest. The fire exploded eastward toward the city, destroying 346 homes and killing two people.
"According to fire officials, they expect to have the Waldo Canyon Fire fully contained on July 16. The cause of the fire is under investigation. The cost of the fire is estimated at $8.8 million."
I believe the weather has a major impact on these fires in Colorado- lately we have seen the temperature rise up from 95 to 105! If the fires come across any pipelines this could be bad news. Thankfully- there are not any pipelines in the area where the fires are currently at in Colorado. If a pipeline is damaged, natural gas could escape causing fires, explosions, or asphyxiation.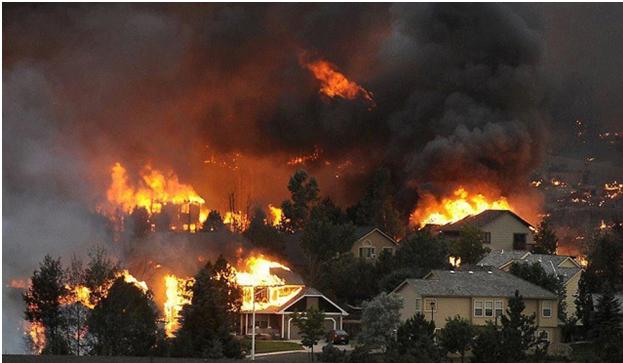 http://www.9news.com/news/local/article/275442/222/Residents-see-Waldo-Canyon-Fire-damage-firsthand