Alaska will cut taxes for the oil companies
Alaska has decided to reduce taxes for the oil production companies. Some of the companies that will benefit from the tax cut are ConocoPhillips, Exxon Mobil and BP.
"The legislation imposes a base tax rate of 35% on oil companies' net profits in the state and makes some tax credits available. The new tax regime will replace a complex formula that started at 25% of net profits and escalated as oil prices rose."
These new changes will create new investment opportunities as well as additional production from all the oil companies, as well as increase tourism.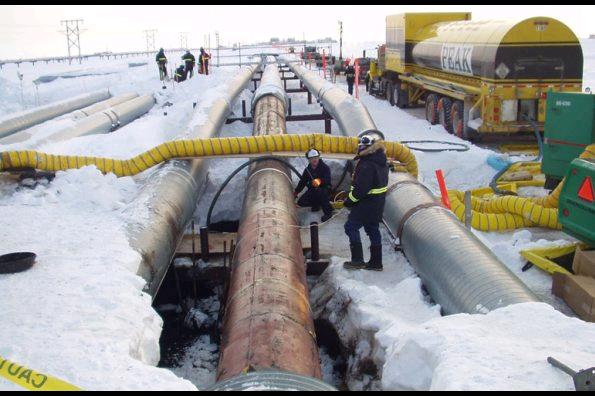 http://www.rigzone.com/news/oil_gas/a/125814/Alaska_Lawmakers_Cut_Oil_Taxes
Denbury sells $1.3Billion of assets to Exxon Mobil
Denbury has sold its Bakken Shale assets to Exxon Mobil for 1.3B along with its properties in Texas and Wyoming.
"Denbury (NYSE: DNR) plans to use the proceeds of the deal to purchase additional oil fields in the Gulf Coast or Rocky Mountains. In September, Irving-based Exxon (NYSE: XOM) announced it would purchase about acquire about 196,000 net acres in Bakken Shale property in North Dakota and Montana."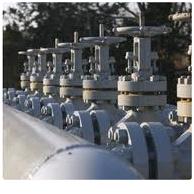 http://www.bizjournals.com/dallas/news/2012/12/26/exxonmobil-finishes-acquisition-of.html
"The second largest U.S. energy company Chevron Corp. will be barred from contracts in central and southern Iraq because the Californian company bought stakes in two oil-exploration blocks in the Kurdish region of Iraq."
"Chevron is the second major western oil company to be banned by the central government in Baghdad from any future deals in the country's lucrative oil and gas sector, following Exxon Mobil Corp. last year."
Sounds like a democracy to me! Maybe the smaller oil companies will get a chance to sign contracts with Iraq?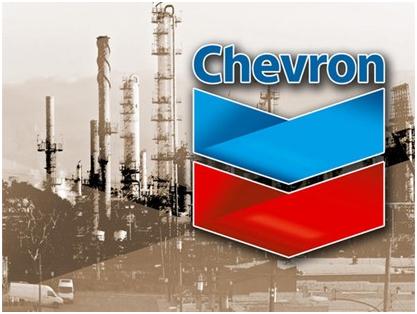 http://www.rigzone.com/news/oil_gas/a/119524/Oil_Ministry_Chevron_Barred_from_Deals_in_Central_Southern_Iraq
"Exxon Mobil Corp. said Monday it has dropped further shale exploration in Poland after two wells failed to yield commercial quantities of natural gas, a hit for the country's efforts to reduce its dependence on imports from Russia"
We know that Obama has cancelled the Keystone Pipeline- why not take all our resources and send some workers to the Eastern European countries to build a pipeline? This will not only help out our neighbors but also create jobs for thousands of people.
 "Analysts have said that Poland and other Eastern European countries faced a big challenge for developing unconventional energy resources, owing to a lack of infrastructure and manpower. Unlike the U.S. and Canada, Poland doesn't have a well-developed pipeline system to move gas from the fields it is produced to where it is consumed, nor the strong drilling services industry needed to tap shale reservoirs."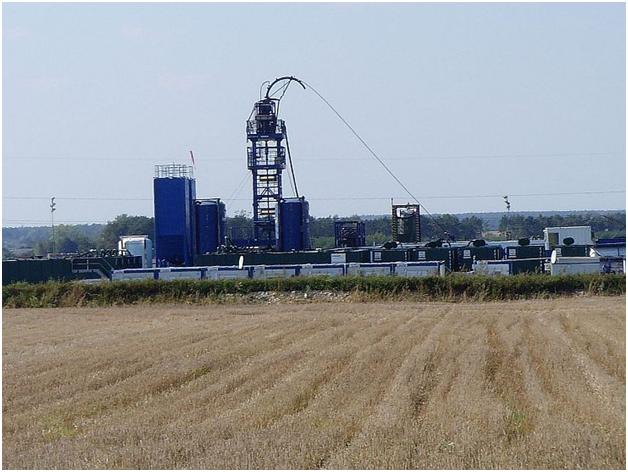 http://rigzone.com/news/article.asp?a_id=118675
Where are we in the Market today? Regarding our business whether it is Oil and Gas, Energy and Power, Pharmaceutical, Agriculture and Food, Petrochemical, Pulp and Paper.  Exxon Mobil writes their input in how they see the demand curve rise and fall for the New Year to come.
"Demand for energy will rise through 2040 as global economic output doubles and prosperity expands across a world where population will grow to nearly 9 billion people, Exxon Mobil Corporation (NYSE:XOM) states in its The Outlook for Energy: A View to 2040, issued today. Extending its annual long-term energy forecast to 2040 for the first time, ExxonMobil said this year's Outlook reveals several trends that will influence how the world uses energy over the coming decades. …"
So, what countries are going to emerge?
"The Outlook projects that global energy demand in 2040 will be about 30 percent higher than it was in 2010, led by growth in developing regions such as China, India, Africa and other emerging economies…."
Besides the Oil and Gas Industry- what else is booming or on its way to becoming the norm?
"While oil will remain the most widely used fuel, overall energy demand will be reshaped by a continued shift toward less-carbon-intensive energy sources - such as natural gas - as well as steep improvements in energy efficiency in areas like transportation"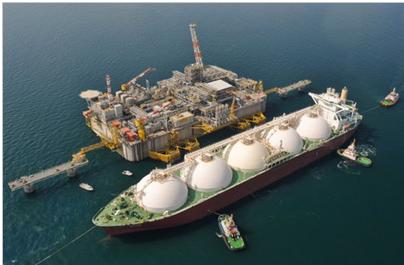 Read more: http://www.globalenergywatch.com/news/2913/ExxonMobil#ixzz1hIgkR7tH
As the title speaks for the article, the government sure does know how to mess things up when it comes to bills being passed! They say "The House by unanimous consent late Wednesday agreed to the version they meant to approve Monday; the Senate is expected to quickly follow suit."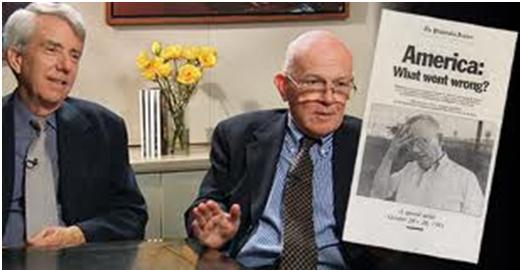 (In the article http://www.politico.com/news/stories/1211/70466.html)
Apparently the government seems to not understand the major impact that measure moved swiftly following multiple high-profile accidents. Last year a deadly explosion in San Bruno, California, killed eight residents and injured many more. In July, an Exxon Mobil pipeline dumped an estimated 1,000 barrels in the Yellowstone River. Now the bill has doubled to $2 Million the maximum fine for safety violations, "Where economically, technically and operationally feasible."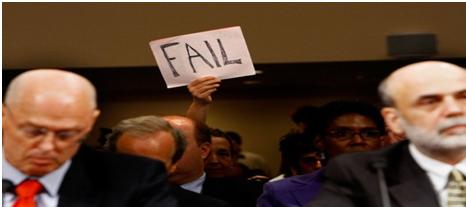 If you ask me, the government is in over their heads when it comes to signing a bill to either pass or object, they cannot make up their minds and it's heart breaking to know that this is what we the American people are dealing with. We may have a Freedom to state our opinions but for this – I do believe we have said enough and unfortunately we the Americans cannot get across to the government. This is a sign and they choose to ignore it!
In my opinion, Russia has so much gas, more than the USA- but no one wants to drill there. Another example is Alaska. Alaska has an abundant amount of gas- but too beautiful to start drilling. I also read that Exxon is investing almost $2 Billion in Russia to explore for oil in the Arctic; this should create thousands of jobs for our Russian friends, sadly not for us Americans.
"Emerging right from beneath the shore's wet sand are pipes that will carry gas from distant Western Siberia to Lubmin, Germany starting in November. The Nord Stream pipeline is laid deep undersea. The underwater part alone, stretching from Russia's Vyborg to Lubmin, measures 1,224 kilometres. After that, gas produced in wells of the Ob River Basin is pumped through other pipelines for a few thousand more kilometres. "
"Russia is rapidly creating new routes to deliver its gas. The Nord Stream was the first major gas pipeline built to Europe after the collapse of the Soviet Union. It bypasses all traditional transit countries to the north, thus avoiding associated risks. Next in line is the construction of the South Stream, a pipeline leading to Europe that would take the south bypass."
Read more at: http://indrus.in/articles/2011/10/26/freedom_to_choose_the_destination_for_russian_gas_13170.html