Those three words are always used in the oil and gas industry. They point out specific areas on the oilfield.
Upstream:  Term commonly used to refer to the searching for and the recovery and production of crude oil and natural gas. The upstream oil sector is also known as the exploration and production (E&P) sector.
 Downstream:   Term commonly used to refer to the refining of crude oil, and the selling and distribution of natural gas and products derived from crude oil.
 Midstream:  Processes, stores, markets and transports commodities such as crude oil, natural gas, natural gas liquids (NGLs), and Liquefied Natural Gas (LNGs, mainly ethane, propane, and butane) and sulphur.
 Source: Wikipedia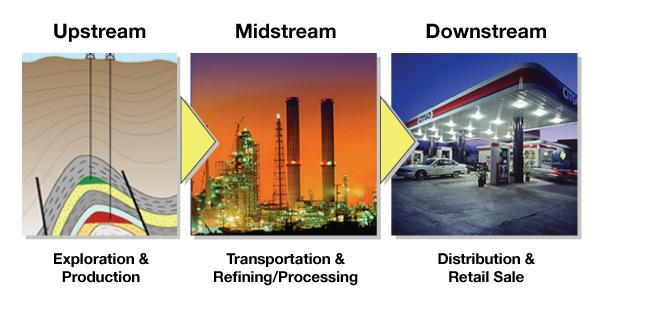 Blogroll
Flanged Valves Posts
Pipeline Valves Categories
Pipeline Valves Archives