ConocoPhillips deepwater discovery in the Gulf of Mexico
On March 19th, ConocoPhillips had announced that they have discovered oil at the Shenandoah well. Yesterday, they had discovered another well in the Gulf of Mexico. ( The Coronado well).
"The Coronado discovery adds to our exploration success in the prolific Lower Tertiary Trend," said Larry Archibald, senior vice president, Exploration. "The exciting results from the Coronado and Shenandoah discoveries confirm the value of our portfolio in the Gulf of Mexico and provide visibility on our future plans to grow through organic exploration."
ConocoPhillips is one of the largest leaseholders in the deepwater Gulf of Mexico with approximately two million net acres. In 2013, the company plans to drill between five and eight wells, including the Ardennes prospect, which spud earlier this quarter, and the Thorn well, scheduled to spud in the second quarter of 2013.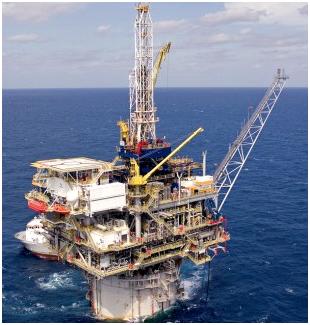 http://www.heraldonline.com/2013/03/25/4721357/conocophillips-announces-second.html#storylink=cpy
40 New Pipeline Projects planned for 2013 and 2014
Some of the companies included in the 40 new projects are Occidental Petroleum Corporati, Chevron Corp, Andarko Petroleum, Marathon Oil Corp and of course many others.
"We have 20 major pipeline projects being developed and starting in 2013 alone for about 4 million barrels a day of oil transport into Houston by 2015, which we think is the biggest single oil pipeline infrastructure addition ever seen in the world. …We have same thing happening in 2014, another 20 pipelines for a similar amount for additional oil transport."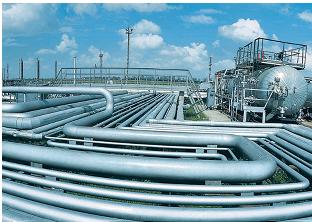 http://finance.yahoo.com/news/40-pipeline-projects-planned-2013-152200866.html
In Baghdad, Chevron gets blacklisted by Iraq in regards to deals they made with Kurds over oil.
On Tuesday, The Oil Ministry states "Chevron can only sign deals when they do not work with the Kurds." Kurds are known as the world's largest ethnic population that doesn't have a homeland of its own.  They originated from Kurdistan, and moved throughout Turkey, Iran, Iraq, Syria, and Afghanistan.
Apparently, the Kurds have been with Arab-led Government for quite some time, though the governments have the final say in developing oil and gas resources. But the Kurds wants the constitution to require them to not go through Baghdad, even though Baghdad wants to manage its energy resources nationwide.
On Thursday, California's-based company had taken over India's Reliance's 80% of their shares, when exploring oil on two blocks in the North.
Chevron has recently made the decision that they no longer will deal with Baghdad, due to their recent scams. In overall, the Oil and Gas Industry will work further in depth when participating bids, in the Middle East.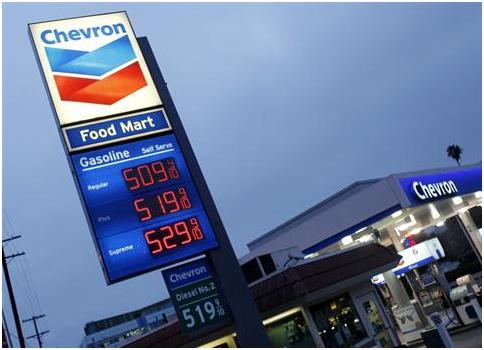 The amount per gallon located in Iraq, due to the Kurds large Investment.
http://www.adn.com/2012/07/24/2553698/iraq-blacklists-chevron-over-oil.html
"The second largest U.S. energy company Chevron Corp. will be barred from contracts in central and southern Iraq because the Californian company bought stakes in two oil-exploration blocks in the Kurdish region of Iraq."
"Chevron is the second major western oil company to be banned by the central government in Baghdad from any future deals in the country's lucrative oil and gas sector, following Exxon Mobil Corp. last year."
Sounds like a democracy to me! Maybe the smaller oil companies will get a chance to sign contracts with Iraq?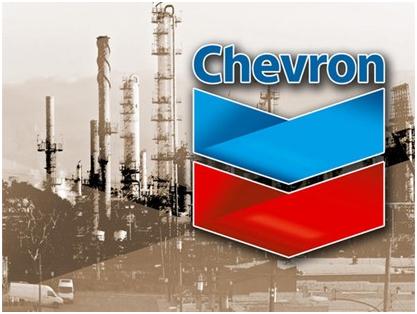 http://www.rigzone.com/news/oil_gas/a/119524/Oil_Ministry_Chevron_Barred_from_Deals_in_Central_Southern_Iraq
 "Chevron Corp. has announced that the deepwater drillship Pacific Santa Ana has arrived in the Gulf of Mexico to work for Chevron under a five-year contract with a subsidiary of Pacific Drilling S.A. Pacific Santa Ana is the first drillship designed with the capacity to perform dual gradient drilling (DGD). Santa Ana has the potential to change the way deepwater wells are drilled."
Dual drilling and conventional drilling are quite different. Chevron Corp is the first and only to come out with the new dual deep water drilling system. This system is very green and saves time and money.
 Deepwater drilling uses a single drilling fluid weight in the borehole, dual gradient drilling employs two weights of drilling fluid – one above the seabed, another below. This allows drillers to more closely match the pressures presented by nature and effectively eliminates water depth as a consideration in well design. DGD also allows drillers to more quickly detect and appropriately react to down hole pressure changes, which can enhance the safety and efficiency of deepwater drilling operations.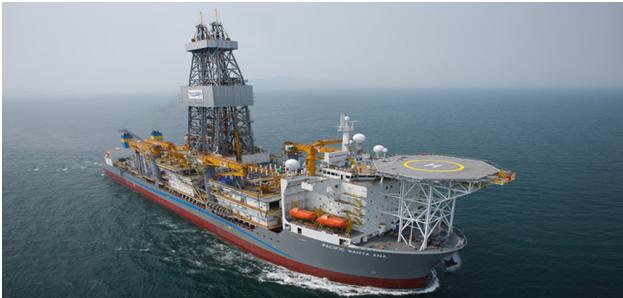 http://www.offshore-mag.com/articles/2012/05/chevron-deploys-pacific-santa-ana.html