40 New Pipeline Projects planned for 2013 and 2014
Some of the companies included in the 40 new projects are Occidental Petroleum Corporati, Chevron Corp, Andarko Petroleum, Marathon Oil Corp and of course many others.
"We have 20 major pipeline projects being developed and starting in 2013 alone for about 4 million barrels a day of oil transport into Houston by 2015, which we think is the biggest single oil pipeline infrastructure addition ever seen in the world. …We have same thing happening in 2014, another 20 pipelines for a similar amount for additional oil transport."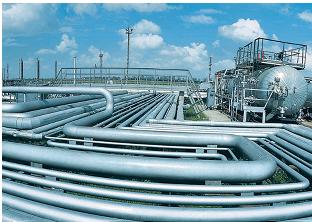 http://finance.yahoo.com/news/40-pipeline-projects-planned-2013-152200866.html
"The second largest U.S. energy company Chevron Corp. will be barred from contracts in central and southern Iraq because the Californian company bought stakes in two oil-exploration blocks in the Kurdish region of Iraq."
"Chevron is the second major western oil company to be banned by the central government in Baghdad from any future deals in the country's lucrative oil and gas sector, following Exxon Mobil Corp. last year."
Sounds like a democracy to me! Maybe the smaller oil companies will get a chance to sign contracts with Iraq?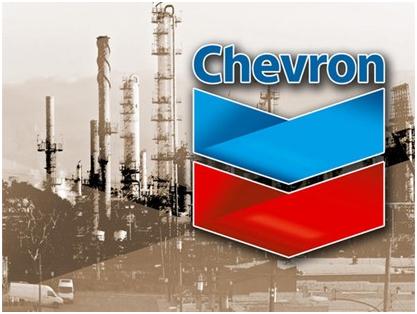 http://www.rigzone.com/news/oil_gas/a/119524/Oil_Ministry_Chevron_Barred_from_Deals_in_Central_Southern_Iraq
 "Chevron Corp. has announced that the deepwater drillship Pacific Santa Ana has arrived in the Gulf of Mexico to work for Chevron under a five-year contract with a subsidiary of Pacific Drilling S.A. Pacific Santa Ana is the first drillship designed with the capacity to perform dual gradient drilling (DGD). Santa Ana has the potential to change the way deepwater wells are drilled."
Dual drilling and conventional drilling are quite different. Chevron Corp is the first and only to come out with the new dual deep water drilling system. This system is very green and saves time and money.
 Deepwater drilling uses a single drilling fluid weight in the borehole, dual gradient drilling employs two weights of drilling fluid – one above the seabed, another below. This allows drillers to more closely match the pressures presented by nature and effectively eliminates water depth as a consideration in well design. DGD also allows drillers to more quickly detect and appropriately react to down hole pressure changes, which can enhance the safety and efficiency of deepwater drilling operations.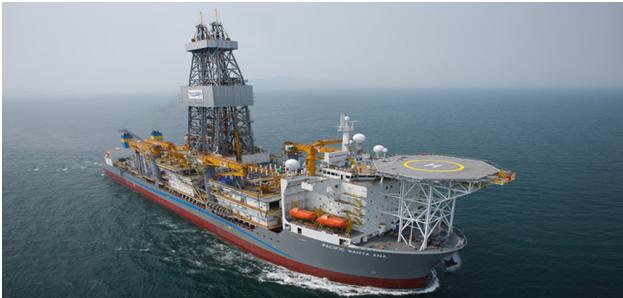 http://www.offshore-mag.com/articles/2012/05/chevron-deploys-pacific-santa-ana.html