In Baghdad, Chevron gets blacklisted by Iraq in regards to deals they made with Kurds over oil.
On Tuesday, The Oil Ministry states "Chevron can only sign deals when they do not work with the Kurds." Kurds are known as the world's largest ethnic population that doesn't have a homeland of its own.  They originated from Kurdistan, and moved throughout Turkey, Iran, Iraq, Syria, and Afghanistan.
Apparently, the Kurds have been with Arab-led Government for quite some time, though the governments have the final say in developing oil and gas resources. But the Kurds wants the constitution to require them to not go through Baghdad, even though Baghdad wants to manage its energy resources nationwide.
On Thursday, California's-based company had taken over India's Reliance's 80% of their shares, when exploring oil on two blocks in the North.
Chevron has recently made the decision that they no longer will deal with Baghdad, due to their recent scams. In overall, the Oil and Gas Industry will work further in depth when participating bids, in the Middle East.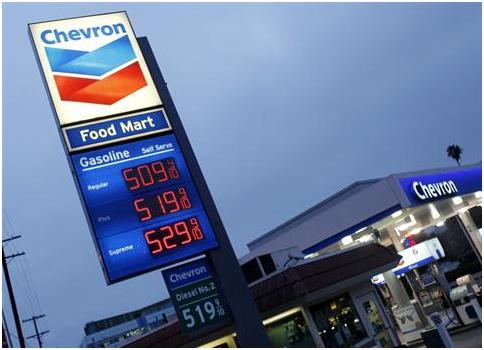 The amount per gallon located in Iraq, due to the Kurds large Investment.
http://www.adn.com/2012/07/24/2553698/iraq-blacklists-chevron-over-oil.html
"The second largest U.S. energy company Chevron Corp. will be barred from contracts in central and southern Iraq because the Californian company bought stakes in two oil-exploration blocks in the Kurdish region of Iraq."
"Chevron is the second major western oil company to be banned by the central government in Baghdad from any future deals in the country's lucrative oil and gas sector, following Exxon Mobil Corp. last year."
Sounds like a democracy to me! Maybe the smaller oil companies will get a chance to sign contracts with Iraq?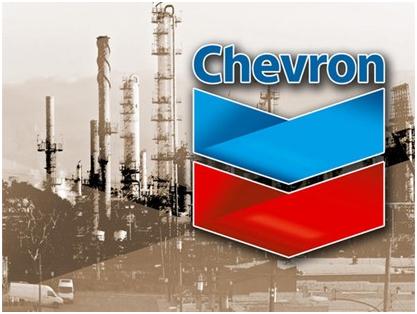 http://www.rigzone.com/news/oil_gas/a/119524/Oil_Ministry_Chevron_Barred_from_Deals_in_Central_Southern_Iraq
North Dakota is booming with oil.  Many in the industry predict America will soon overtake Saudi Arabia and Russia in producing oil!
"In an America where 18m are out of work, the chance of finding any job – let alone a well-paid job – exerts an irresistible force that is drawing thousands to North Dakota in a 21st century re-enactment of the Gold Rush"
"To do that, however, the oil fields need more workers than the thinly populated state of North Dakota can possibly supply. Scores of people arrive every day looking for a new start, a second chance in lives wrecked by personal troubles and the recession"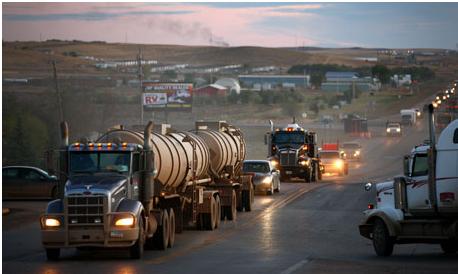 http://www.guardian.co.uk/environment/2012/may/14/north-dakota-oil-boom-rich
"The federal government is taking steps that may open California's fabled coast to oil drilling in as few as three years, an action that could place dozens of platforms off the Sonoma, Mendocino and Humboldt coasts, and raises the specter of spills, air pollution and increased ship traffic into San Francisco Bay."
The impacts of the drilling will cause increased vessel traffic, more oil spills, as well as put the whales, dolphins, Sea turtles, Seabirds and other animals at risk.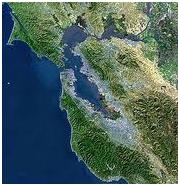 Read more: http://www.sfgate.com/cgi-bin/article.cgi?f=/c/a/2008/12/28/MN4G14QMVE.DTL#ixzz1vVfoPavv
"Following the San Bruno pipeline explosion, the fire marshal wrote in a May report that many state fire departments "had outdated maps and old contact lists" and did not provide local officials with maps of their liquid pipelines, despite a 1988 federal law that required them to do so. To solve this problem, fire marshal division chief Bob Gorham notes that the state of California could set up an online map of pipelines for emergency officials. The National Pipeline Mapping System also provides information on the location of many liquid pipes across the country."
I do believe that it was wrong for the San Bruno Fire Marshal; whom did not provide the local officials with an updated map of liquid pipelines. Even though despite the year of 1988 tragic explosion in San Bruno, which killed 8 people and left many injured; in the article (http://www.gjel.com/blog/liquid-pipe-mistakes-could-cause-future-california-pipeline-explosions.html). One of the most mouth full information to provide for the residents is if the map is accurate. Many Government Officials do not even know the exact location where these pipelines were placed. From reading this article it occurred to me that the pipelines could possibly be near your home, your child's school, and even your work place.  So continue to be on the lookout on articles in your area of these dangerous pipelines.
 "Check out the map to see if one of these dangerous pipelines is in your back yard."