Denbury sells $1.3Billion of assets to Exxon Mobil
Denbury has sold its Bakken Shale assets to Exxon Mobil for 1.3B along with its properties in Texas and Wyoming.
"Denbury (NYSE: DNR) plans to use the proceeds of the deal to purchase additional oil fields in the Gulf Coast or Rocky Mountains. In September, Irving-based Exxon (NYSE: XOM) announced it would purchase about acquire about 196,000 net acres in Bakken Shale property in North Dakota and Montana."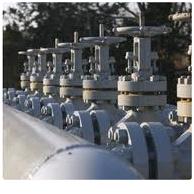 http://www.bizjournals.com/dallas/news/2012/12/26/exxonmobil-finishes-acquisition-of.html
This week's oil spill happened earlier this week on Monday near Elk Point, Alberta. The pipeline is owned by Enbridge. According to Alberta's Energy Resources, the spill did not enter in any waterways and no one was injured.
"The release occurred Monday at a pumping station about 15 miles from Elk Point, which is about 125 miles east of Edmonton. "
"The spill came from the Calgary Pipeline Company's Athabasca pipeline, which transports oil from several oil sands projects in northeastern Alberta to a terminal in Hardisty, Alberta. The pipeline can carry 345,000 barrels of oil a day."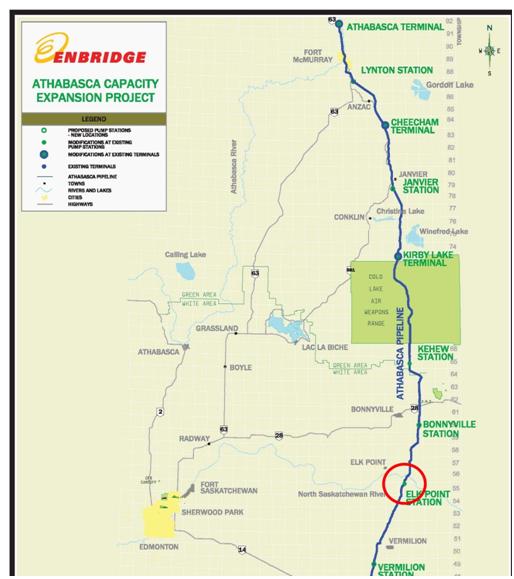 http://www.rigzone.com/news/article.asp?a_id=118742&hmpn=1
"Exxon Mobil Corp. said Monday it has dropped further shale exploration in Poland after two wells failed to yield commercial quantities of natural gas, a hit for the country's efforts to reduce its dependence on imports from Russia"
We know that Obama has cancelled the Keystone Pipeline- why not take all our resources and send some workers to the Eastern European countries to build a pipeline? This will not only help out our neighbors but also create jobs for thousands of people.
 "Analysts have said that Poland and other Eastern European countries faced a big challenge for developing unconventional energy resources, owing to a lack of infrastructure and manpower. Unlike the U.S. and Canada, Poland doesn't have a well-developed pipeline system to move gas from the fields it is produced to where it is consumed, nor the strong drilling services industry needed to tap shale reservoirs."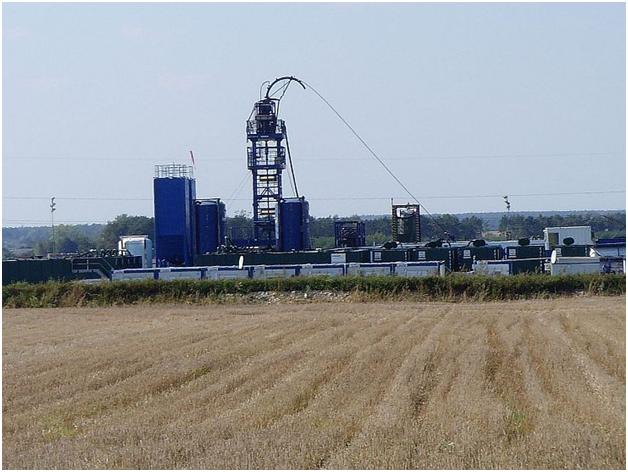 http://rigzone.com/news/article.asp?a_id=118675
One of my customers had a RFQ for a Check valve, and wasn't sure if her customer was wanting a Piston or Swing.  I tried to explain to her the difference in a piston check valve and a swing check valve and here is what I came up with.
My expert engineer explained that the clapper in the swing check valve, is attached to a hinge pin, and swings freely, so when pressure is being applied, it takes very, very, very minimal pressure to make the clapper move.
In a Piston Check – it takes more pressure because the movement is up and down.  (Movement is vertical) – And is harder for the air to go through.
In the article http://www.firedirect.net/index.php/2011/11/14-killed-in-chemical-plant-explosion/ they say Melamine Production Unit in Xintai was being repaired and maintained until the chemical explosion which killed 14 workers. What caused the explosion? No one knows . . .
In the country of China, more industrial accidents occur due to the basic safety measures. The explosion happened late Saturday Afternoon," four workers were killed in the explosion, ten died at the hospital, while five other workers were injured which at the moment are announced in a stable condition and soon will be able to go back to work."
Even though the Melamine is a nitrogen-rich chemical, which is used to make plastics and other products, however, no poisonous or harmful substances were released by the explosion.
"Accidents in factories and on construction sites are common – and China's coalmines are the most dangerous in the world, despite the government's efforts to improve safety standards."