When you see the word Flange- what do you think of? There are many different types of flanges.  Some of the major flange types are: Welding Neck Flange, Slip on, Lap Joint, and Blind.
The two most popular are Socket weld and Threaded Flanges, which are the ones that Global Valve and Controls provides on their valves.
"A flange is a method of connecting pipes, Valves, pumps and other equipment to form a piping system. It also provides easy access for cleaning, inspection or modification. Flanges are usually welded or screwed. Flanged joints are made by bolting together two flanges with a gasket between them to provide a seal."
http://www.wermac.org/flanges/flanges_general_part1.html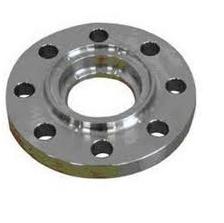 Threaded & Socket Weld Valves
Products
> Threaded & Socket Weld Valves
GVC offers a complete line of threaded end and socket weld end valves in sizes ¼" through 4" with pressures up to 6000 psi.
Learn More Below About Global Valve and Control Valves
High Performance Valves
General Service Valves
High Pressure Valves
Related articles