Forged Steel Valves
Forged steel valves are used in Oil Refining and other industrial applications where forged steel material is required. Higher pressures and temperatures are usually involved and the line size is generally under the size of "2". In other conditions, forged steel valves might be a good choice for better performance, such as system requirements for socket-weld piping and compatibility of media. Forged check valves, forged gate valves, forged globe valves are a few of the different types and depending what the media is, depends on which one is used.
GATE VALVES are used for on-off operation on hydrocarbon , general process, and utility service for all temperature ranges.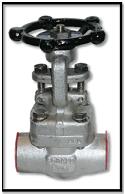 GLOBE VALVES are used for flow regulation or as a block valve where high resistance to flow is not a disadvantage and a positive closing action is required.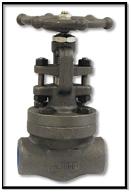 CHECK VALVES are required to permit forward flow and prevent reverse flow. this is achieved through linear or rotary ( angular) motion of a closure member which is kept open by flowing fluid.
When the flow is reduced towards zero, or reversed, the closure member is moved against its seat by forces due to gravity, supplementary springs and back pressure.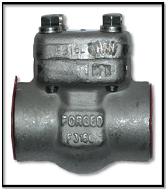 http://www.controlfluid.com/en_steel_forged.htm
The Chocolate Industry Today
We've heard of pipelines used for oil to be transported, but what about chocolate?  "Nowadays it is almost impossible to think about a chocolate industry without pigging technology. Not only chocolate masses and fillings can be transported through pipelines but also problematic products such as cocoa, nuts or crunches."
How is chocolate transported? "Chocolate is transported through the pipeline with a temperature of 45-50°C. When the product has a lower temperature than that, there is no possibility to pump and / or store the chocolate." There is no need to stop the flow of chocolate, except on the weekends, when most of the factories are closed. "The standing still of chocolate in a pipeline however may cause sediments to build in the pipe. The fructose in diet chocolate can crystallize and thus spoil the whole batch"
Pigging is also a very important factor in the chocolate pipelines. It means that the contents of a pipe is pushed out with a contoured plug aka the pig. This method is used all over the food industry. These types of plants are fully automated which means they are controlled by machines to optimize productivity in the production of goods and delivery of services.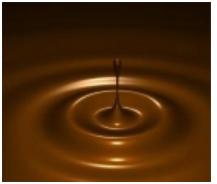 http://www.piggingsystems.com/en/industries/chocolate-industry/
"Solenoid valves are used wherever fluid flow has to be controlled automatically. They are being used to an increasing degree in the most varied types of plants and equipment. The variety of different designs which are available enables a valve to be selected to specifically suit the application in question."
Some of the different types of Solenoid valves are direct acting valves, direct acting 2 way valves, direct acting 3 way valves and direct acting multi-way valves. Each design has its own function and use. Here is a brief breakdown of each. To find out more information about these valves, you can visit this website; http://www.omega.com/techref/techprinc.html
DIRECT-ACTING VALVES
With a direct-acting solenoid valve, the seat seal is attached to the solenoid core. In the de-energized condition, a seat orifice is closed, which opens when the valve is energized.
DIRECT-ACTING 2-WAY VALVES
Two-way valves are shut-off valves with one inlet port and one outlet port. When energized, the core and seal are pulled into the solenoid coil and the valve opens.
DIRECT-ACTING 3-WAY VALVES
Three-way valves have three port connections and two valve seats. One valve seal always remains open and the other closed in the de-energized mode.
Depending on the application, there are different kinds of body materials for these valves. Examples are brass, bronze, and plastic.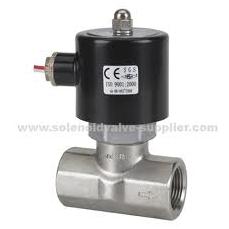 Design - Ball valves have a chamber with a spherical ball that has a hole bored into it. The ball is connected to a handle, which increases or stops the flow.
Benefit - Ball valves allow the user to see exactly what position the valve is in. If the handle is perpendicular to the line, the hole is facing perpendicular to the line, and therefore is fully closed.
Application - Ball valves are used in high-pressure and shutoff applications, because they do not wear easily.
Design - Globe valves have a plate with a hole in it, and a disk or plug completely or partially fits into the hole, slowing or stopping flow.
Benefit - Globe valves offer greater precision than other valves when it comes to regulating flow.
Application - Globe valves are used in applications where flow needs to be finely tuned, they are designed to restrict flow.
Check out GVC's line of ball, gate, globe and check valves here.
Source: http://www.ehow.com/facts_6759345_difference-between-ball-globe-valves.html
First, let's discuss what global warming actually is. Global Warming is changes to the Earth's climate. As the Earth turns, the new heat goes around with it, while picking up moisture all over, rising up and settling there.  The biggest example is the Greenhouse gas from fossil fuels which traps solar heat in the atmosphere, thus warming the Earth's surface. How has this affected us?
"Between 1990 and 2010, there has been a 29 percent increase in "radiative forcing", meaning the warming effect on our climate system, the WMO said. CO2 in the atmosphere will linger for decades to come, adding to warming even if all emissions stopped tomorrow…….Extreme weather events such as heat waves, droughts and rainstorms are likely to become more frequent and/or intensive…"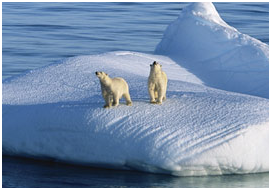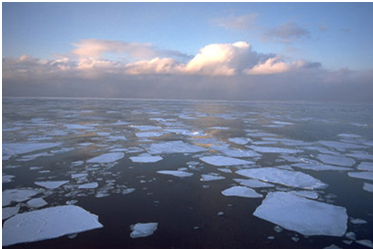 Read more: http://www.globalenergywatch.com/news/2641/Climate_change:_Factfile_on_the_scientific_evidence.htm?utm_source=GEW&utm_medium=email&utm_campaign=GEW+Daily+22-11&utm_content=sales%40globalvalveandcontrols.com#ixzz1eSKTm9F6
They say that the Alaskan Pipeline construction leads to many good and bad consequences, throughout the years the millions of barrels were to be available to be shipped to the US for consumption. But the positive outlook impacted could possibly be easily overshadowing the environmental harm, which could cause hundreds of miles worth of piping.  "The question remains, is the pipeline worth approximately 8 billion dollars?  Is the oil transported more valuable than the land that will be changed as a result of 800 miles of steel piping?" (In the article: http://sitemaker.umich.edu/section003_group001/home) The Trans-Alaskan Pipeline is well worth the environmental risks because the minimal damage it causes, and to the most realistic, convenient, and sustainable way to get the oil out of Northern Alaska is by developing the pipes to run though the towns it needs get it out of Northern Alaska.
The other day I had a customer call me and ask me the difference between Fire Tested and Fire Safe Design, I answered him the best that I could based on my own acquired knowledge however I thought this would be something for me to blog about so that I could learn more about it. Here is what I learned:
Top Level: Fire Safe Tested Valves: Valves built and tested (with fire at given intensity and time and with following operational and leakage tests) according to a given Firesafe standard. The standards will accept within limitatations equally constructed valves in near pressure classes and sizes as 'Firesafe tested' if the Firesafe test for one size and pressure class is passed.
The customer will either accept an earlier passed test or require a new test for a certain (bulk) order of 'Firesafe tested' valves, within the range described, as a part of the contract.
Middle Level: 'Firesafe Design' from a factory that have at an earlier time fire tested with passing results equally constructed valves (according to a given Firesafe standard), but where the actual valve size or pressure class (or near sizes and pressure classes as allowed under the given standard) have not been tested earlier. (Usually for economical or time-consuming reasons, or because standards does not include the sizes or pressure classes.) Tests may or may not be required from the customer, with or without economical compensation (according to market competition, risk evaluation and cost).
Bottom Level: Firesafe design from a factory not actually at any time having Firesafe tested a valve, or with 'Firesafe' tests with weak actual quality or relevance, and/or large deviations in construction.
Source: Eng-Tips Forums, Intelligent Works Forums For Engineering Professionals