Oil production increases Railroad growth
"US President Barack Obama in his second inaugural speech called for a $50 billion upgrade of the US transportation infrastructure, including rail that political analysts say will be hard to finance."
 "The rapidly growing need for more rail transportation of crude has triggered sizeable investments in both loading and unloading facilities and soaring orders for tank cars "making movement of oil by rail a major growth market for North American railroads,"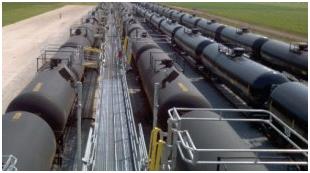 The rapid increase of North American crude production has resulted in pipeline bottlenecks in some areas, forcing more reliance on rail transportation to access some of the highest-value markets
http://www.ogj.com/articles/2013/02/working-on-the-railroads.html
Denbury sells $1.3Billion of assets to Exxon Mobil
Denbury has sold its Bakken Shale assets to Exxon Mobil for 1.3B along with its properties in Texas and Wyoming.
"Denbury (NYSE: DNR) plans to use the proceeds of the deal to purchase additional oil fields in the Gulf Coast or Rocky Mountains. In September, Irving-based Exxon (NYSE: XOM) announced it would purchase about acquire about 196,000 net acres in Bakken Shale property in North Dakota and Montana."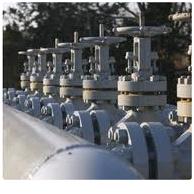 http://www.bizjournals.com/dallas/news/2012/12/26/exxonmobil-finishes-acquisition-of.html
Forged Steel Valves
Forged steel valves are used in Oil Refining and other industrial applications where forged steel material is required. Higher pressures and temperatures are usually involved and the line size is generally under the size of "2". In other conditions, forged steel valves might be a good choice for better performance, such as system requirements for socket-weld piping and compatibility of media. Forged check valves, forged gate valves, forged globe valves are a few of the different types and depending what the media is, depends on which one is used.
GATE VALVES are used for on-off operation on hydrocarbon , general process, and utility service for all temperature ranges.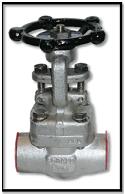 GLOBE VALVES are used for flow regulation or as a block valve where high resistance to flow is not a disadvantage and a positive closing action is required.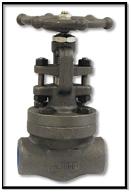 CHECK VALVES are required to permit forward flow and prevent reverse flow. this is achieved through linear or rotary ( angular) motion of a closure member which is kept open by flowing fluid.
When the flow is reduced towards zero, or reversed, the closure member is moved against its seat by forces due to gravity, supplementary springs and back pressure.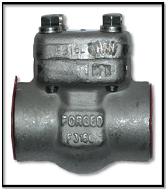 http://www.controlfluid.com/en_steel_forged.htm
As the nation increasingly seeks sources for renewable energy, dams and the thousands of valves they contain will only become more important.
When we see a majestic dam, with its huge face of concrete holding back acres of water, probably the last thing we think of are the valves it takes to make them operate effectively
"The purpose of the valves in these structures is to adjust the output of the reservoir that forms behind those dams while maintaining the proper reservoir depth, both in times of flood and in drought. Looking at the top of a moderate-size dam, we would see a number of rolling gates or sluices that provide the modulation of flow necessary to balance water supply and demand. In fact, the most common style of gate or valve used is a rolling type, which functions very similar to a sluice gate valve that is open at the top. Although this is technically a valve, these gates are not at all like the valve designs used in other industries."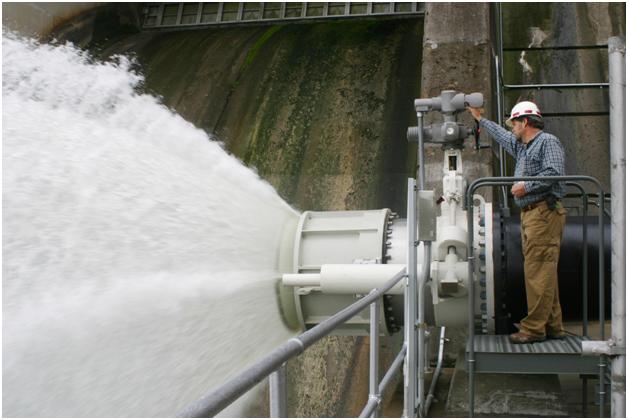 http://www.valvemagazine.com/index.php/magazine/feature-articles/4223-those-dam-valves-and-the-great-job-they-do
Have you heard of a high dollar, well-known company called Pe Ben USA? Well, I have not, until now! I discovered being how I am located in Houston, TX; Pe Ben USA recently consolidated its headquarters, maintenance, and also storage facility right here at a 20-acre location; located in Northwest Houston. However, they opened an office back in 1996, but decided to make Houston their homebound. Shocking right? Well it gets better… The CEO, Dale Mykyte bought the site in August 2010. They finally moved in with a 9,000 square feet state-of-the-art office space with a 20,000-square-foot maintenance center. This large facility also consumes of, 20 offices, a board room, two conference rooms, and everyone loves an exercise facility, and most of all a safe room for company and client records. Is this cool or what?
But get this, Pe Ben goes way back to 1957, which serviced the oilfields in Western Canada. Mykyte entered the pipeline business in 1981, joined Pe Ben as operations manager, and then bought Park hill Pipe Stringing and J.L. Cox & Sons.
Pe Ben has worked on projects for major oil and gas companies though its principal clients are major pipe mills. They have executed projects for all major U.S. and European mills. Pe Ben has operations in Alberta, and British Columbia, Canada, as well as Texas and North Dakota A new heavy-haul division in Houston has been established, directed by Tony Beffer. Pe Ben USA completed 16 simultaneous stringing projects by the end of 2011, "to be invisible and anticipate the client's needs, being proactive rather than reactive."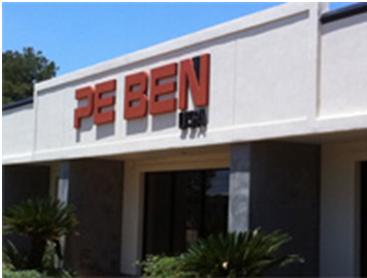 It's amazing how one day, someone can make something small into something huge. Word of mouth – Take what life has to offer – but don't just take it as if it's something that will turn into nothing, because it will soon be something large and not something that was nothing large!
Source:
http://pipeline-news.com/
One of my customers had a RFQ for a Check valve, and wasn't sure if her customer was wanting a Piston or Swing.  I tried to explain to her the difference in a piston check valve and a swing check valve and here is what I came up with.
My expert engineer explained that the clapper in the swing check valve, is attached to a hinge pin, and swings freely, so when pressure is being applied, it takes very, very, very minimal pressure to make the clapper move.
In a Piston Check – it takes more pressure because the movement is up and down.  (Movement is vertical) – And is harder for the air to go through.
According to the Bureau of Labor Statistics, Current Population Survey, "Table 18: Employed Persons by Detailed Industry, Sex, Race, and Hispanic or Latino Ethnicity," women make up just 18% of the workforce in the oil and gas industry.  Because this is a historically male dominated field which, for some, conjures up images of dirty, rig workers which means oil and gas is not always an appealing field for women.
The old boys mentality that is so ingrained in the field is a deterrent and tends keeps women out of top level positions, usually this is not intentional on the part of the company.  In 2009 the oil and gas industry experienced a mass exodus of women in key top level positions, and currently less than 10% of executive and board member positions in oil and gas companies are held by women.
Source: http://www.catalyst.org/publication/381/women-in-male-dominated-industries-and-occupations-in-us-and-canada
Source: http://fuelfix.com/blog/2011/06/24/oil-and-gas-industry-called-out-for-lack-of-women-in-top-posts/
It must be awful living in a small city, and the city decides to start drilling oil wells. Not just because of the noise, but because if the wells are not drilled the proper way- it could be very dangerous for the people who are living nearby, Even when if the wells are 800 or more feet away from where you live. I'm just hoping that the valves they use are good and will do their job in preventing major gas leaks.
"Wells drilled hundreds to thousands of feet into the ground are sealed in cement, either partially or all the way to the source of natural gas. If they are not properly encased, activists say, methane and other chemicals and substances can enter the aquifer. Hence the horror stories of people lighting their water on fire…"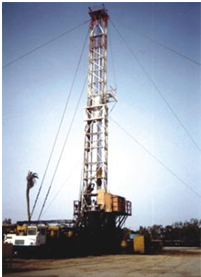 http://blogs.dallasobserver.com/unfairpark/2011/08/enviornmentalists_give_drillin.php