"Over the last decade, the price of oil has taken a roller coaster ride, usually in a cyclical pattern that is in sync with the global economy. A strong economy tends to increase the demand for oil and drive up the price, while a weak economy generally has the opposite effect."
We all have felt this wave- as the price for oil goes up, we see less and less motorists on the road because of this. But in most circumstances, oil is a need not a want.  For example, I do not look at the price of oil when I put gas into my car- there is nothing in can do but pump.
"As a rule of thumb, economists say a $10 decline in the price of a barrel of oil increases economic growth 0.2 to 0.3 percentage points, helping many businesses dependent on oil, like airlines and makers of plastics and fertilizers. But the opposite is true as well, and the surge in gas prices in 2012 raised fears that it might damage the still-vulnerable economic recovery."
Besides the price in oil, there are concerns in the Energy sector as well as the Global warning and our environment, it has put oils position under much pressure. There are also concerns between the Arab and the United States as well as Iran.  All of these conflicts have something to do with Oil.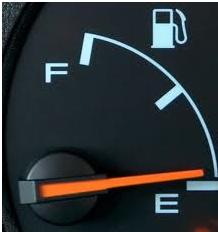 http://topics.nytimes.com/top/news/business/energy-environment/oil-petroleum-and-gasoline/index.html