In the United States workers are under trained and overpaid unless they increase their skill levels to exceed those of competitors in other countries.  Eventually international business pressures could reduce American wages to those of other countries. No one wants to see wages decline but at the same time thousands of jobs in American manufacturing companies go begging because no workers with the skills to fill them can be found.
There are good qualities training programs to be found and can substantially increase the skills of American Manufacturing workers.  However; manufacturers could help themselves by providing a quality training program.  Just remember, reward your employees for their efforts lest they find themselves worth more than are earning and move on to another manufacturer.
Source: VMA Magazine
Design - Ball valves have a chamber with a spherical ball that has a hole bored into it. The ball is connected to a handle, which increases or stops the flow.
Benefit - Ball valves allow the user to see exactly what position the valve is in. If the handle is perpendicular to the line, the hole is facing perpendicular to the line, and therefore is fully closed.
Application - Ball valves are used in high-pressure and shutoff applications, because they do not wear easily.
Design - Globe valves have a plate with a hole in it, and a disk or plug completely or partially fits into the hole, slowing or stopping flow.
Benefit - Globe valves offer greater precision than other valves when it comes to regulating flow.
Application - Globe valves are used in applications where flow needs to be finely tuned, they are designed to restrict flow.
Check out GVC's line of ball, gate, globe and check valves here.
Source: http://www.ehow.com/facts_6759345_difference-between-ball-globe-valves.html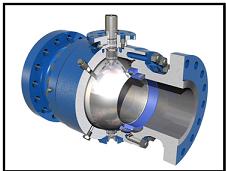 Ball valves are flow valves that are quarter-turn and straight through apparatuses. These valves allow for shut-off and/or purposes of control. The ball valve pressure rating and materials used determines what kind of seat is required. Not all valve seats are the same.
Ball valves are considered superior to other valves because they are very easy to use and can both maintain and regulate three important things-high pressure, high volume and high flow of temperature.  The ball valve design allows for the easy ability to fix the seats if a problem arises and also seals without having to take away the body of the valves from the line.
Ball valves can be found in a number of different styles. Some of these include one-piece, two-piece, three-piece and flanged body construction. Check out GVC's line of ball, gate, globe and check valves.
Source: http://www.thomasnet.com/about/ball-valves-90370206.html
One of my customers had a RFQ for a Check valve, and wasn't sure if her customer was wanting a Piston or Swing.  I tried to explain to her the difference in a piston check valve and a swing check valve and here is what I came up with.
My expert engineer explained that the clapper in the swing check valve, is attached to a hinge pin, and swings freely, so when pressure is being applied, it takes very, very, very minimal pressure to make the clapper move.
In a Piston Check – it takes more pressure because the movement is up and down.  (Movement is vertical) – And is harder for the air to go through.
Yes, there is oil in the ocean- not just from the oil spills, but there are other contributing factors as well. Roughly around 37% comes from the mixture of materials and wastes from industrial plants that spill into the water.
7% comes from the seabed naturally. This is usually the oil and tar that you see while walking on the coastline.
2% comes from the exploration and production phases of the oil industry.
12% comes from the accidents that come from the Oil tankers and ships.
33% comes from the operation of theses oil tankers and ships.
The remainder of the 9% is absorbed from the atmosphere..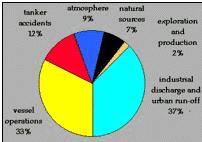 The American Petroleum Institute, commonly referred to as API, is the largest U.S trade association for the oil and natural gas industry.  API represents roughly 400 corporations covering many aspects of the petroleum industry.
API certification is a common requirement for valves.  The publications, and technical standards are designed, according to API itself, to help users improve the efficiency and cost-effectiveness of their operations, comply with legislative and regulatory requirements, safeguard health and ensure safety.
Check out GVC's line of API certified valves here.
Source: Wikipedia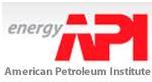 Those three words are always used in the oil and gas industry. They point out specific areas on the oilfield.
Upstream:  Term commonly used to refer to the searching for and the recovery and production of crude oil and natural gas. The upstream oil sector is also known as the exploration and production (E&P) sector.
 Downstream:   Term commonly used to refer to the refining of crude oil, and the selling and distribution of natural gas and products derived from crude oil.
 Midstream:  Processes, stores, markets and transports commodities such as crude oil, natural gas, natural gas liquids (NGLs), and Liquefied Natural Gas (LNGs, mainly ethane, propane, and butane) and sulphur.
 Source: Wikipedia