Climate Change has taken a toll on the Upstream sector
Due to climate change, starting in 2019 The World Bank will no longer support the Upstream sector of the oil and gas industry. This means that the bank will no longer be able to support the sector financially except in the poorest countries where the support is truly needed. The World Bank originally decided to stop supporting the coal firing business back in 2010 but this has not helped the burning fossil fuels situation and has been under attack by lobbyists ever since. The Bank said it saw the need to change the way it was operating in a "rapidly changing world", adding that it was on course to have 28% of its lending going to climate action by 2020. 
The World Bank announcement came as the Bank of England's governor revealed that there was growing global support for a new initiative designed to help pave the way for a low-carbon economy by persuading companies to come clean about their exposure to climate change risks. The announcement came Friday in Paris by the French President. This may or may not have something to do with the new policy in France that by 2020, digging for oil and gas will no longer be allowed in France.
Upstream companies will now have to come out about how much of a carbon footprint they are actually leaving. Bank too, will have to come out and be able to tell the public  how much they have lent to companies with climate-related risks.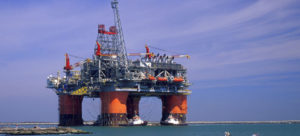 https://www.theguardian.com/business/2017/dec/12/uk-banks-join-multinationals-pledge-come-clean-climate-change-risks-mark-carney