The oil and gas industry is hiring once again
The oil and gas industry has been a hot mess ever since oil prices crashed in 2014 and many companies had to survive by slashing the number of employees. Today, many of those employees who were let go because of the oil crash have moved on to another career perhaps where their job is less determined by the price of oil. If you are one of the persons still looking for a job then you are in luck as the O&G industry is now hiring and are needing more people than they started out with as they have adjusted to the oil prices. According to NES, 2018 will be the first year since 2014 in which there will be more new hires in oil and gas than layoffs. 
This means that the O&G companies have learned to cope with the new prices and have new technology in place that ensures their survival. With a tighter capital spending program and a much stricter cost discipline, many E&Ps are not just surviving but expanding production. In some places, such as the Permian basin, this has brought about a new challenge: finding new people because the previous workers have moved on. Also, new graduates that were looking to work for a O&G company after graduation when back to school to pursue higher education or have changed careers altogether.  For example, one oil company Byrd Oilfield Service, is losing an estimated $7,000 a day because it can't hire truck drivers fast enough to deliver equipment to its frac crews in the oilfields.
What happens if the O&G companies do not find enough workers?  That would be a long-term problem that, according to industry executives, could cripple oil and gas for decades to come.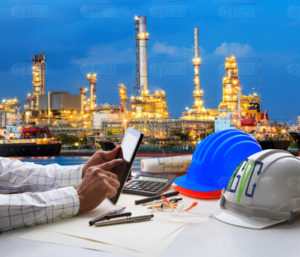 https://www.usatoday.com/story/money/energy/2017/11/02/recovery-oil-and-gas-industry-hiring-again/819773001/