Robots will be used in pipeline inspections
I've blogged about it before but now its official, robots are finally coming to aid in the pipeline inspections. There are currently 4 robots that were produced by a Russia based company, Diakont, which says that its pipeline crawlers—Remotely Operated Diagnostic Inspection System or RODIS crawlers—supply highly accurate data and they do it in real time, which helps with timely decision-making. Interestingly, 3 of the 4 robots have girl names and the 4th a boy name, as it is said the girl robots are more flexible and are able to "crawl" under the pipeline, whereas the boy can not. Besides cleaning and inspecting the pipelines to make sure everything is working correctly, these robots are able to go inside and inspect from within. Even going as far as inspecting the valves such as our Api 6D Trunnion Ball Valves are properly attached and there is no damage. The first pipeline to use the 4 robots will be the 40-year branch of the Trans-Alaska pipeline system at the Valdez terminal. The robots can examine up to 1,800 feet of pipes with diameters ranging between 8 and 55 inches.
The company, Diakont says, This is not the first-time robots will be used for internal pipeline inspection, replacing the so-called smart pigs, or pipeline inspection gauges, that rely on magnetic sensors to detect corrosion and cracks. The robots named, Gary, Fiona, Dee and Alice are supplied with a clean pipe,  flushed with hot water and detergent.
The future for these robots look very bright as they can be used in all kinds of pipelines including offshore and natural gas as well as underground and under water as these types of jobs are very dangerous.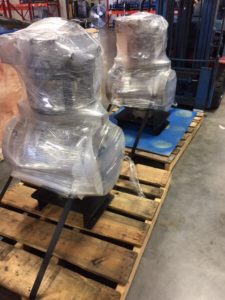 http://oilprice.com/Energy/Energy-General/Oil-Pipelines-To-Be-Inspected-By-Robots.html