The Petrochemical industry grows in the billions
We  try to go green as it's the new trend and every one is doing it right? But there are many tiny obstacles that stand in our way, sure using reusable bags is great but what about that shampoo you just bought in a plastic bottle or the water bottle that has the tiny cap? It's okay because the middle class is largely depending on plastics from those baby food pouches filled with fruits or vegetables to the bumper on your car. The petrochemical industry is booming and the results are huge! Just how huge? Think along the lines of $185 billion in upcoming projects alone for the petrochemical industry.
"Dow has completed $8 billion in new and expanded U.S. petrochemical facilities mostly along the Gulf of Mexico over the next year, part of the industry's largest transformation in a generation." The demand for transportation fuel is on the rise, even though people are now car pooling more and electric vehicles are an option; There is no shortage as the world's appetite for plastics is expected to rise for decades to come.
"The new investment will establish the U.S. as a major exporter of plastic and reduce its trade deficit." About 500,000 jobs will be added in the industry maybe less where automation is involved.  Many of the companies who are investing in Americas products made in the petrochemical industry are foreign. Exxon alone said, "It selected a site near Corpus Christi, Texas, for a $9.3 billion petrochemical complex it is building jointly with Saudi Basic Industries Corp."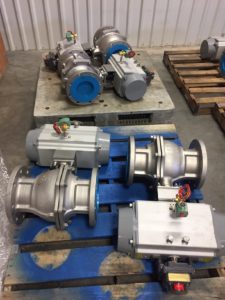 https://www.wsj.com/articles/the-shale-revolutions-staggering-impact-in-just-one-word-plastics-1498411792