Will the Trans Alaskan pipeline survive?
The Trans Alaskan pipeline is one of the largest pipeline systems in the world. It is 800 miles long and starts on the North slope of Prudhoe Bay and ends in Valdez. Abbreviated "TAPS", The Trans Alaskan Pipeline System opened up in 1977 and since has had oil flow through. Although, the pipeline was built to out last the most extreme cold conditions that Alaska brings, no one for saw that once oil slows down there would be problems. The line now moves a quarter of the volume it carried at its peak. And as the flows slow, the risks are rising.
Just how much less has the Trans Alaskan Pipeline System been producing? Alaska's output was 565,000 barrels a day last month, down from a peak of more than 2 million in 1988, according to state data. This doesn't mean that Alaska hasn't had any new oil discoveries since the pipeline was put in, simply it is more expensive to drill in the region because of weather conditions in comparison to the lower 48 states where it is much cheaper such as West Texas.
Why is "slow oil", necessarily a bad thing? Lower volumes mean crude travels more slowly through the pipeline, losing heat along the way. And at low temperatures, crude behaves badly. Ice crystals form that can damage pumping equipment. 
What is being done to keep it flowing? Alyeska heats oil at Pump Station One to 100 degrees Fahrenheit, with a goal of keeping it above 37 degrees by the time it reaches the export terminal at Valdez, Alaska. 
The joint partnership between the three, BP, Exxon and ConocoPhilips have spent around $200 million upgrading the equipment around the pumps at station one. Every four days, a device known as a pig, a sort of industrial Q-Tip, is sent hurtling through the 48-inch-wide pipeline to scrub out debris. This process is not as cheap as it might sound, as yes it does help the oil from freezing but it also comes at a higher transportation cost. The big three oil giants have also been experimenting by using other techniques to keep the oil moving at a maximum speed. For example, injecting water into the ground ( similar to fracking) to speed up the oil process but how much longer can that go on?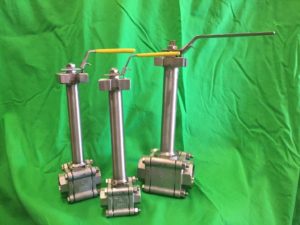 https://www.bloomberg.com/news/articles/2017-04-10/pipeline-built-to-survive-extremes-can-t-bear-slow-flow-of-oil