Pipeline valve gets vandalized
Damage to the Dakota Access Pipeline
There is so much controversy regarding the Dakota Access Pipeline, not just local but nationwide.  It has finally begun to have oil flow through few months ago. The pipeline is not 100% finished as it still has almost 5% of construction left just below Lake Oahe in North Dakota.  Every morning contractors inspect the pipeline to make sure all the valves are working properly, and to make sure there are no leaks. Recently, a hole burnt on the pipeline was found. The damage to the pipeline valve will cost roughly between $30,000.00 and $60,000.00.
It is very expensive to fix as the pipe itself is 30″ thick. "They observed a small burnt hole in the pipeline," says Chief Deputy Chad Brown. "At that time there was no oil or spilling coming out or anything like that." Chief Deputy Brown says the hole is just below one of the curved parts of the pipeline, and it's only about the size of a dime."
The damage is no accident. It is reported that this is the first time that a pipeline has been vandalized. The authorities in the area have started investigations as a few leads have come up, but currently there have been no arrests.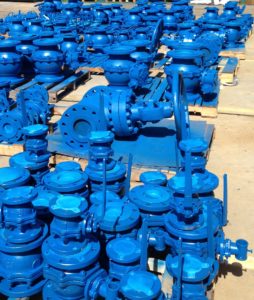 http://www.kdlt.com/2017/03/21/deputies-found-hole-oil-pipeline/