Women in the Oil and Gas industry
In the first quarter of 2013, more women than men entered the oil and gas industry. Specifically, about 3,900 positions were added in the oil and gas sector with about 46 percent of these positions, or 1,800 positions filled by women, according to the Bureau of Labor Statistics.
Oil and gas companies are actively recruiting women with many launching internal goals for gender representation among senior leadership. BP plc has a goal of raising its percentage of female group leaders to 25 percent by 2020, according to the company's 2012 Sustainability Review. In 2012, 17 percent of the group leaders were female, up from 9 percent in 2000.

http://www.rigzone.com/news/oil_gas/a/127452/Women_Fill_40_of_Vacancies_in_Oil_Gas
Global Valve and Controls Media Containment Bonnet
Global Valve and Controls strive to provide earth friendly options, especially the containment of fugitive emissions being released in the earth's atmosphere.  Over 44% of a plant's expense, is due to leaking valves and the replacement of them because of old technology.   GVC has a new technology to lower this expense by a substanial decreased cost of ownership.
GVC has been manufacturing an accessory, the Media Containment Bonnet, since 2004.  The MCB is unique because of the installation, maintenace and application, as an option to our ball valves. The following highlighted reasons to incluse this accessory for $300 - $500.00 at time of purchase of the ball valve series are as follows:
Increases the longevity of the ball valve.  A standard increased life expectancy of a leaking ball valve, with the GVC MCB application, is an extra three years.
No down time due to the shut down of a plant or pipeline because of  the removal of a leaking valve. Within 10 mins, the MCB is installed with no tools other than a wrench is necessary.
If you are  interested in an instructional video or a lunch and learn instructional demonstration, please call Global Valve and Controls at 1-866-965-8GVC (482) or email Lparker@gvcintl.com.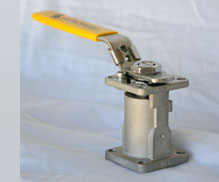 Pneumatic actuators in the arctic
"Sub-arctic climates experience temperatures from 100° F (38° C) in the summer to –60° F (–51° C) in the winter. While there is nothing spectacular about the high end of the range, the low end impacts the functionality of pneumatic actuators"
You may ask, how exactly does the temperature impact the pneumatic actuators that are in the fields right now? There are a few things you have to consider.
First, the actuator housing is steel, thus the housing becomes brittle. This does not necessarily mean it becomes weaker but a sudden impact or an imperfection can result in a sudden fracture at these temperatures because the temperature is below the brittle transition temperature of steel.
Secondly, the "precipitation-hardened shaft material has also become brittle and may fracture given an impact load. If, for example, the driven valve resists opening and then breaks free, the resulting sudden impact may cause the actuator shaft to fail."
There are many solutions to these issues, but the best would be to call your actuator mfg to discuss how to avoid any fractures caused by these temperatures. Just like the manufacture should know what to do, the users of the actuators should know what to do as well. If you are not able to get in contact with your manufacturer, here are a few steps you can take:
"First, and most obvious, users should shelter the actuator from weather extremes where possible. ­Second, users must assure a dry air supply, at least 15° F (–9° C) below the lowest temperature that may be ­experienced since ice plays havoc with air flow and mechanical motion. ­Finally, users should assess the recommended actuator and whether all possible precautions have been incorp­orated by the supplier."
Clearly, pneumatic actuators can perform their intended functions despite having to operate in extreme temperatures. However, they need to be designed and manufactured ­properly, and users need to take ­responsibility to keep them functioning correctly.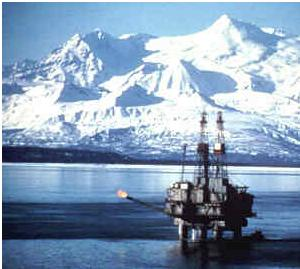 Shell fined for air quality violations while drilling
MersShell has agreed to pay $1.1 million for air-quality violations from the vessels it used to drill two oil-exploration wells in Arctic waters off Alaska last year, federal regulators said
Shell will have to pay the civil fines for Clean Air Act violations that were discovered during inspections of the Discoverer and Kulluk drillships. The agreement requires Shell to pay $710,000 for 23 violations that inspectors said occurred on the Discoverer. Shell has spent about $5 billion on its Alaska offshore program, including $2.1 billion in a 2008 Chukchi lease sale.
http://www.rigzone.com/news/oil_gas/a/128885/Shell_to_Pay_11M_in_Fines_for_Arctic_AirQuality_Violations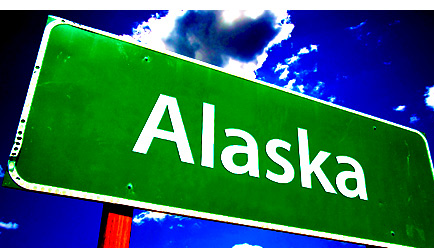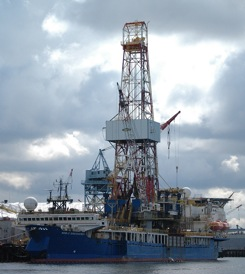 Workers needed in the Oil and Gas industries
Estimates suggest that the UK alone will require in excess of 120,000 skilled personnel over the course of the next decade to fully realize the renewed investment in the North Sea and recent shale discoveries.
The United Kingdom is currently struggling with finding skilled workers for the open positions they currently have. As many as 120,000 more positions will open up in the future for the new North sea shale findings.
http://www.scotsman.com/news/uk/worker-shortage-warning-for-oil-and-gas-industry-1-3072837