Bakken Crude Express
Bakken Crude Express Pipeline would have been an approximately 2,092 km, crude-oil pipeline with the capacity to transport 200,000 bbl/d of light-sweet crude oil from multiple points in the Williston Basin in the Bakken Shale in North Dakota and Montana to the crude-oil market hub in Cushing, Oklahoma.
ONEOK Partners, LP, says that it did not receive sufficient long-term transportation commitments during its recently concluded open season for the Bakken Crude Express Pipeline. As a result, the partnership has elected not to proceed with plans to construct the pipeline.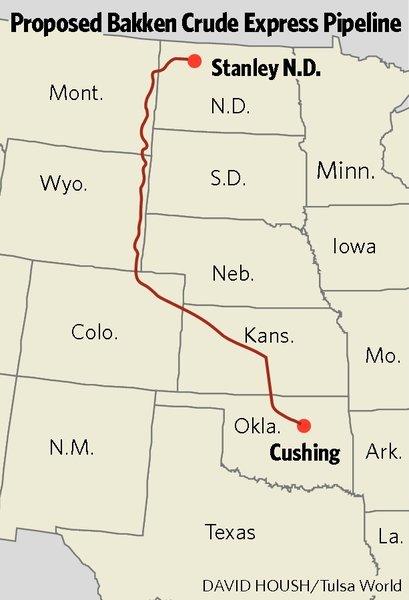 http://pipelinesinternational.com/news/bakken_crude_express_not_to_proceed/079095/
Natural gas today
"Surging gas production has led the drilling industry to seek out new markets for its product, and energy companies, increasingly, are setting their sights on the transportation sector."
"Touting natural gas as a cheaper, cleaner-burning alternative to gasoline and diesel, drillers, public utilities and government officials are trying to boost demand for natural gas buses, taxis, shuttles, delivery trucks and heavy-duty work vehicles of all sorts, while simultaneously encouraging development of the fueling infrastructure that will be needed to keep them running."
Natural gas costs about $1.50 to $2 per gallon equivalent less than gasoline and diesel. That can add up to tens of thousands of dollars in savings for vehicles that guzzle the most fuel.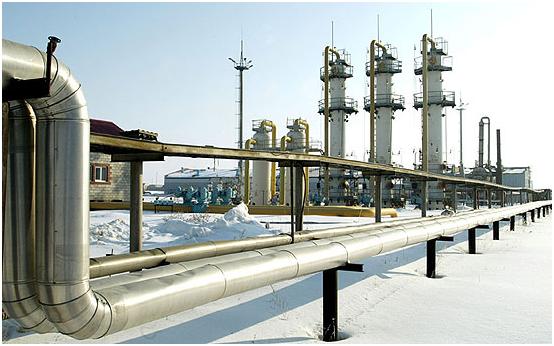 http://abclocal.go.com/wtvd/story?id=8897561&section=news/national_world