Gas prices just under $3.00 in Oklahoma
"The statewide average price of a gallon of regular unleaded gasoline settled at $3.27 on Friday, down more than 46 cents over the past month, according to AAA's FuelGaugeReport.com. The price sets Oklahoma with the third-lowest statewide average, just behind Ohio and Missouri."
This is exciting news for those of us who live in the states mentioned where the gas has dropped. I live near Tulsa, which means my V8 luxury car can fill up and not go over $60.
"The average price in Tulsa is $3.11, off 53 cents over the past 30 days."
Similar information can be found on Gasbuddy.com, but the news is better for Oklahoma residents, as motorists there have been paying prices below $3.00 in parts of Oklahoma City and Tulsa. However, this could all change for the coming hurricane Sandy in the mid- Atlantic area. Refineries there could be shut down, for an unknown amount of time. Gas prices then might just go back up.
As of right now, it's good news for us in Oklahoma, but diesel is not part of the major drop in prices of gas. ""Typically demand does not fluctuate with diesel because it is mostly used by 18-wheelers, which don't have a demand season or an off season,"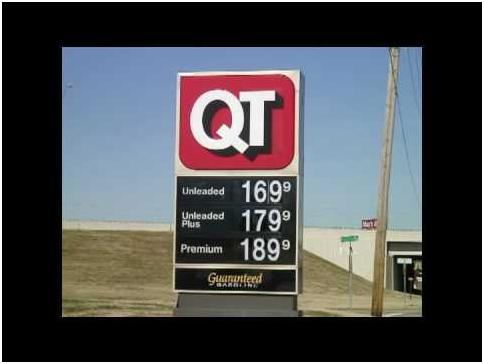 Read more: http://Read more: http://newsok.com/oklahoma-seeing-gasoline-prices-below-3-again/article/3722646#ixzz2AjAW5uZc
Pipeline Components
"The speed at which pipelines are built is one of the more serious constraints in preventing impacts. Most big infrastructures take many years to plan and build. Completion of pipelines, on the other hand, often takes 24 to 36 months. This means it is even more important for the ESA of pipelines to begin as soon as the prefeasibility planning begins. Route selection, the main means of reducing impacts, is often one of the first items planned by the engineers. "
Being how I am blogging for a Valve Manufacture, I will save you some extra details about what a pipeline consists of. Depending on if you are an end-user, Mfg, or just a reader hoping to gain more info, you probably already know the different parts.  Typically, you might see pipes, flanges, valves, fasteners, and of course many more parts. Some of the ball valves you might see would be the Trunnion Mounted Ball Valves. (This is our specialty)
 GVC's Trunnion Ball Valve are manufactured accordance to API 6D, NACE Compliant, they consist of 2 piece and 3 piece designs, also are Double Block & Bleed. We have a variety we keep in stock from ANSI 150-2500. If you are interested in GVC's Trunnion Mounted Ball Valves, and want to know more information please visit our direct website which will route you to our Trunnion Valves: (For more information on our Trunnion Ball Valves, please visit our site; http://http://gvcintl.com/products_trunnion_mounted_ball_valves.html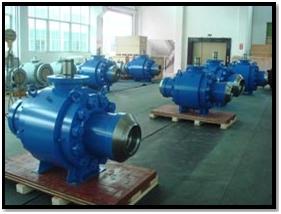 Source:
http://www.google.com.pe/url?sa=t&rct=j&q=refineries%20on%20archeological%20sites%20in%20peru&source=web&cd=15&ved=0CE4QFjAEOAo&url=http%3A%2F%2Fwww.goodlandrobert.com%2FPipelinesBK.pdf&ei=y7FoT9HFINPSgQfF5YW6CQ&usg=AFQjCNFH0U-cOcTuTyjKUZ5XP3zE7MkGBw
The Chocolate Industry Today
We've heard of pipelines used for oil to be transported, but what about chocolate?  "Nowadays it is almost impossible to think about a chocolate industry without pigging technology. Not only chocolate masses and fillings can be transported through pipelines but also problematic products such as cocoa, nuts or crunches."
How is chocolate transported? "Chocolate is transported through the pipeline with a temperature of 45-50°C. When the product has a lower temperature than that, there is no possibility to pump and / or store the chocolate." There is no need to stop the flow of chocolate, except on the weekends, when most of the factories are closed. "The standing still of chocolate in a pipeline however may cause sediments to build in the pipe. The fructose in diet chocolate can crystallize and thus spoil the whole batch"
Pigging is also a very important factor in the chocolate pipelines. It means that the contents of a pipe is pushed out with a contoured plug aka the pig. This method is used all over the food industry. These types of plants are fully automated which means they are controlled by machines to optimize productivity in the production of goods and delivery of services.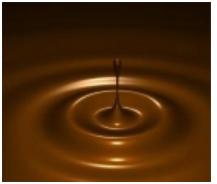 http://www.piggingsystems.com/en/industries/chocolate-industry/
The XL Keystone Pipeline Project Continues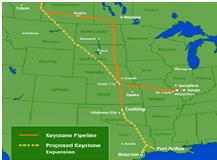 "A Canadian company said Monday it will build an oil pipeline from Oklahoma to Texas after President Barack Obama blocked the larger Keystone XL pipeline from Canada."
"Calgary-based TransCanada says the new project does not require presidential approval, since it does not cross a U.S. border. The shorter pipeline is expected to cost about $2.3 billion and be completed next year, the company said.
The Obama administration had suggested development of an Oklahoma-to-Texas line to alleviate an oil glut at a Cushing, Okla., and storage hub."
The Keystone XL project was delayed because of its route. There were environmental concerns in Nebraska, where it was originally planned to cross the Sandhills and parts of the Ogallala Aquifer.  The company behind the Keystone XL; TransCanada, thus had to reroute the XL due to presidential issues on where the pipeline would cross.  Some of the other issues that the Keystone XL had faced were the ongoing fights between Oklahoma and Texas landowners over eminent domain, and concern among the tribal leaders that construction, "could unearth unmarked graves or expose sacred archeological sites".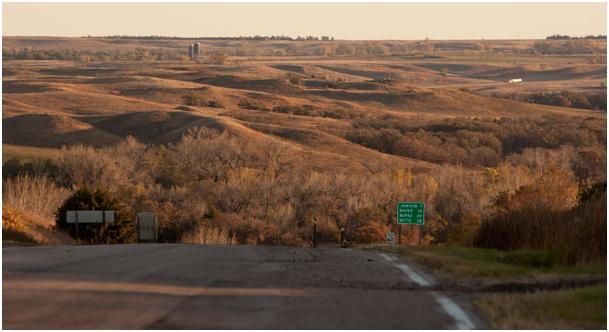 Read more: http://www.foxnews.com/politics/2012/02/27/absent-obama-ok-on-keystone-transcanada-agrees-to-new-oil-pipeline-project/#ixzz28p4AQxSJ
"Sub-arctic climates experience temperatures from 100° F (38° C) in the summer to –60° F (–51° C) in the winter. While there is nothing spectacular about the high end of the range, the low end impacts the functionality of pneumatic actuators"
You may ask, how exactly does the temperature impact the pneumatic actuators that are in the fields right now? There are a few things you have to consider.
First, the actuator housing is steel, thus the housing becomes brittle. This does not necessarily mean it becomes weaker but a sudden impact or an imperfection can result in a sudden fracture at these temperatures because the temperature is below the brittle transition temperature of steel.
Secondly, the "precipitation-hardened shaft material has also become brittle and may fracture given an impact load. If, for example, the driven valve resists opening and then breaks free, the resulting sudden impact may cause the actuator shaft to fail."
There are many solutions to these issues, but the best would be to call your actuator mfg to discuss how to avoid any fractures caused by these temperatures. Just like the manufacture should know what to do, the users of the actuators should know what to do as well. If you are not able to get in contact with your manufacturer, here are a few steps you can take:
"First, and most obvious, users should shelter the actuator from weather extremes where possible. ­Second, users must assure a dry air supply, at least 15° F (–9° C) below the lowest temperature that may be ­experienced since ice plays havoc with air flow and mechanical motion. ­Finally, users should assess the recommended actuator and whether all possible precautions have been incorp­orated by the supplier."
Clearly, pneumatic actuators can perform their intended functions despite having to operate in extreme temperatures. However, they need to be designed and manufactured ­properly, and users need to take ­responsibility to keep them functioning correctly.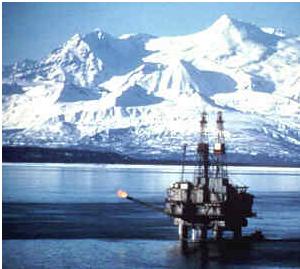 http://www.valvemagazine.com/index.php/magazine/actuators-and-controls/4357-pneumatic-valve-actuators-in-sub-arctic-climates