During September 4th, News Conference in Ankara, Chief Executive Officer Peter Voser stated "Royal Dutch Shell PLC is assessing opportunities for shale natural gas exploration and production in the Black Sea area with Turkish State-owned Oil firms from TPAO."
In November of 2011, TPAO signed an accord with shell in regards to exploration and production in the Mediterranean Sea as well as Southeastern Turkey.
In result, TPAO wo
ld take 70% share of production near Diyarbakir with shell taking the test, the agreement contained the plans for the shale gas exploration route to, Southeastern City of Diyarbakir.
http://www.ogj.com/content/ogj/en/articles/2012/09/shell-considering-shale-gas-exploration-production-in-turkey.html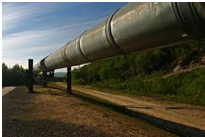 On July 12th, 2012, Shell Canada LTD. has recently approved construction in regards to the First Commercial Carbon Capture and Storage Project also known as CCS.
Scotford Upgrader near Edmonton, Atlanta, and the Quest Facility will capture more than 1 million tons per year of Carbon Dioxide produced and transport it through an 80-KM pipeline to a site up in the North.
The Shell Company stated "it has received all necessary federal and provincial permits and has begun construction."
In Result, the Alberta Government is investing $745 million in the Quest Project from a $2 billion fun designed to support the CCS Development. Furthermore, the Canadian Government is also investing $120 million through its Clean Energy Fund.