In Baghdad, Chevron gets blacklisted by Iraq in regards to deals they made with Kurds over oil.
On Tuesday, The Oil Ministry states "Chevron can only sign deals when they do not work with the Kurds." Kurds are known as the world's largest ethnic population that doesn't have a homeland of its own.  They originated from Kurdistan, and moved throughout Turkey, Iran, Iraq, Syria, and Afghanistan.
Apparently, the Kurds have been with Arab-led Government for quite some time, though the governments have the final say in developing oil and gas resources. But the Kurds wants the constitution to require them to not go through Baghdad, even though Baghdad wants to manage its energy resources nationwide.
On Thursday, California's-based company had taken over India's Reliance's 80% of their shares, when exploring oil on two blocks in the North.
Chevron has recently made the decision that they no longer will deal with Baghdad, due to their recent scams. In overall, the Oil and Gas Industry will work further in depth when participating bids, in the Middle East.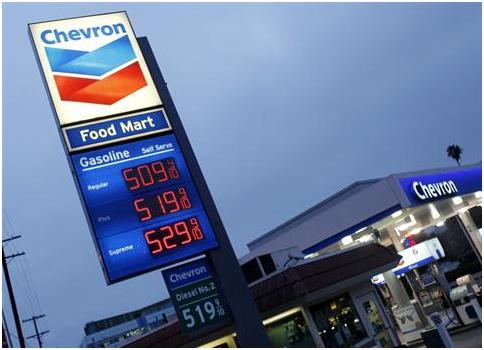 The amount per gallon located in Iraq, due to the Kurds large Investment.
http://www.adn.com/2012/07/24/2553698/iraq-blacklists-chevron-over-oil.html
"The second largest U.S. energy company Chevron Corp. will be barred from contracts in central and southern Iraq because the Californian company bought stakes in two oil-exploration blocks in the Kurdish region of Iraq."
"Chevron is the second major western oil company to be banned by the central government in Baghdad from any future deals in the country's lucrative oil and gas sector, following Exxon Mobil Corp. last year."
Sounds like a democracy to me! Maybe the smaller oil companies will get a chance to sign contracts with Iraq?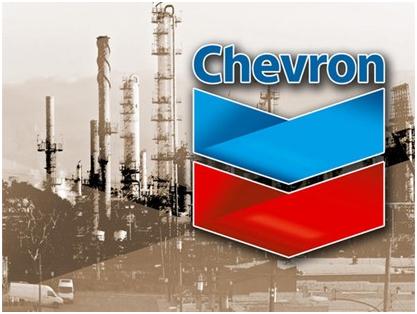 http://www.rigzone.com/news/oil_gas/a/119524/Oil_Ministry_Chevron_Barred_from_Deals_in_Central_Southern_Iraq
As the nation increasingly seeks sources for renewable energy, dams and the thousands of valves they contain will only become more important.
When we see a majestic dam, with its huge face of concrete holding back acres of water, probably the last thing we think of are the valves it takes to make them operate effectively
"The purpose of the valves in these structures is to adjust the output of the reservoir that forms behind those dams while maintaining the proper reservoir depth, both in times of flood and in drought. Looking at the top of a moderate-size dam, we would see a number of rolling gates or sluices that provide the modulation of flow necessary to balance water supply and demand. In fact, the most common style of gate or valve used is a rolling type, which functions very similar to a sluice gate valve that is open at the top. Although this is technically a valve, these gates are not at all like the valve designs used in other industries."
http://www.valvemagazine.com/index.php/magazine/feature-articles/4223-those-dam-valves-and-the-great-job-they-do
Here are some of the most interesting oil facts I found on the web: Feel free to comment and leave any of your own
Oil was formed more than 300 million years ago
Oil is made into many different products like for instance clothes, fertilizers, plastic bottles, pens and lot of other products
Oil as well as other fossil fuels emits dangerous greenhouse gases which cause the global warming
Oil biggest producer is Saudi Arabia followed by Russia
Oil together with coal and natural gas supply about 88 % of the world's energy needs
Oil field that is largest in the world is Ghawar in Saudi Arabia that contains between the 75-85 billion barrels of oil which is six times more than the Prudhoe Bay in Alaska as the largest oil field in US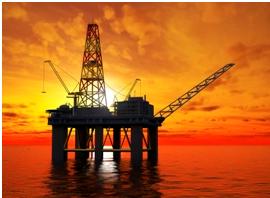 "The importance of the pipeline in industry, agriculture and nearly every vital facet of civilization cannot be under-emphasized. Without pipeline construction, we would lack plumbing and electricity, not to mention access to gas & petroleum reserves."
"A massive undertaking of over 5 km in length, the Veltins Arena beer pipeline was constructed to ensure that it would never "run dry".
 What a great idea! If we could use the abandoned pipeline to make them into beer pipelines- nothing would go to waste! We wouldn't have any decommissioned pipelines lying around either.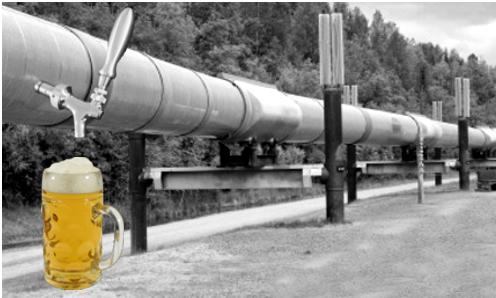 http://www.cmarshallfab.com/solving-the-oil-industrys-pr-and-financial-problems-one-beer-at-a-time
"Most people have seen several needle valves in their lifetime although they may not know it. Needle valves are commonly used in the plumbing applications of outdoor spigots to control the flow of water. They are similar to globe valves but are designed with a long tapered shaft in the center of the valve to control the flow instead of a disk."
http://www.ehow.com/about_6710315_needle-valve_.html

A forest fire had started on June 23, in the Pike National Forest. The fire exploded eastward toward the city, destroying 346 homes and killing two people.
"According to fire officials, they expect to have the Waldo Canyon Fire fully contained on July 16. The cause of the fire is under investigation. The cost of the fire is estimated at $8.8 million."
I believe the weather has a major impact on these fires in Colorado- lately we have seen the temperature rise up from 95 to 105! If the fires come across any pipelines this could be bad news. Thankfully- there are not any pipelines in the area where the fires are currently at in Colorado. If a pipeline is damaged, natural gas could escape causing fires, explosions, or asphyxiation.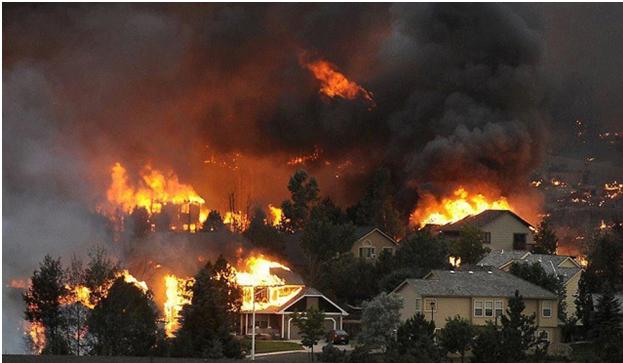 http://www.9news.com/news/local/article/275442/222/Residents-see-Waldo-Canyon-Fire-damage-firsthand
Not, all the pipeline projects are dead yet! I am hoping with the new election coming up, there will be new projects and new pipelines to build.
"Enbridge has secured commercial support to proceed with several projects designed to increase capacity on the Enbridge crude oil mainline system in Canada and the U.S. and to increase capacity on pipelines that serve eastern U.S. and Canadian refineries."
 "Elsewhere the installation of a new 35-mile, 20-inch pipeline twinning the existing Enbridge Line 17 (Toledo pipeline) will add 80,000 bpd of capacity to the Enbridge mainline system. The line is expected to be available for service in early 2013 at a cost of approximately $0.2 billion."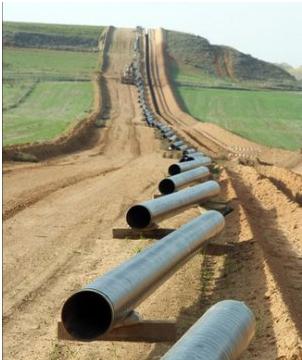 http://www.valvemagazine.com/index.php/news/end-user-news/4149-enbridge-announces-series-of-expansion-projects