Have you noticed recently that the phones are not ringing constantly and people are not running around with their heads cut off as much as they used to?  Recent research shows that "JPMorgan Global Manufacturing PMI fell to 50.6 in May, down from 51.4 in April, to its lowest reading in five months. "
The effect was not only felt in America, but in other areas of the world such as Austria, Poland, the Czech Republic, and Switzerland.  In some countries such as Germany, France, Italy, Spain, Greece and the Netherlands, their PMI did not fall but instead rose slightly.
http://www.valvemagazine.com/index.php/news/manufacturing-a-economy/4124-manufacturing-growth-slowed-worldwide-in-may
North Dakota is booming with oil.  Many in the industry predict America will soon overtake Saudi Arabia and Russia in producing oil!
"In an America where 18m are out of work, the chance of finding any job – let alone a well-paid job – exerts an irresistible force that is drawing thousands to North Dakota in a 21st century re-enactment of the Gold Rush"
"To do that, however, the oil fields need more workers than the thinly populated state of North Dakota can possibly supply. Scores of people arrive every day looking for a new start, a second chance in lives wrecked by personal troubles and the recession"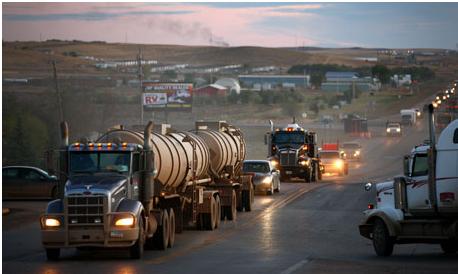 http://www.guardian.co.uk/environment/2012/may/14/north-dakota-oil-boom-rich
This week's oil spill happened earlier this week on Monday near Elk Point, Alberta. The pipeline is owned by Enbridge. According to Alberta's Energy Resources, the spill did not enter in any waterways and no one was injured.
"The release occurred Monday at a pumping station about 15 miles from Elk Point, which is about 125 miles east of Edmonton. "
"The spill came from the Calgary Pipeline Company's Athabasca pipeline, which transports oil from several oil sands projects in northeastern Alberta to a terminal in Hardisty, Alberta. The pipeline can carry 345,000 barrels of oil a day."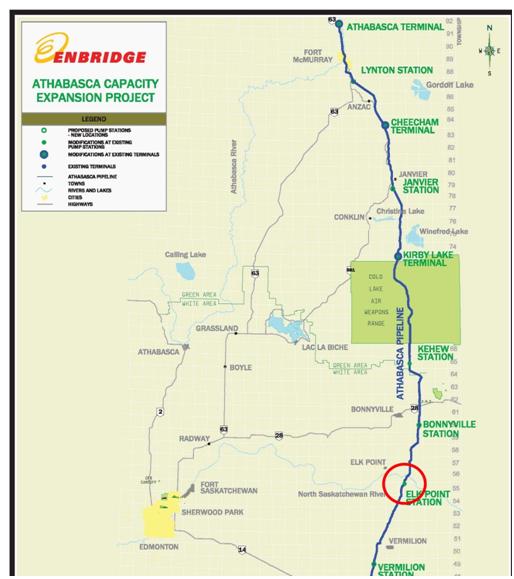 http://www.rigzone.com/news/article.asp?a_id=118742&hmpn=1
"Exxon Mobil Corp. said Monday it has dropped further shale exploration in Poland after two wells failed to yield commercial quantities of natural gas, a hit for the country's efforts to reduce its dependence on imports from Russia"
We know that Obama has cancelled the Keystone Pipeline- why not take all our resources and send some workers to the Eastern European countries to build a pipeline? This will not only help out our neighbors but also create jobs for thousands of people.
 "Analysts have said that Poland and other Eastern European countries faced a big challenge for developing unconventional energy resources, owing to a lack of infrastructure and manpower. Unlike the U.S. and Canada, Poland doesn't have a well-developed pipeline system to move gas from the fields it is produced to where it is consumed, nor the strong drilling services industry needed to tap shale reservoirs."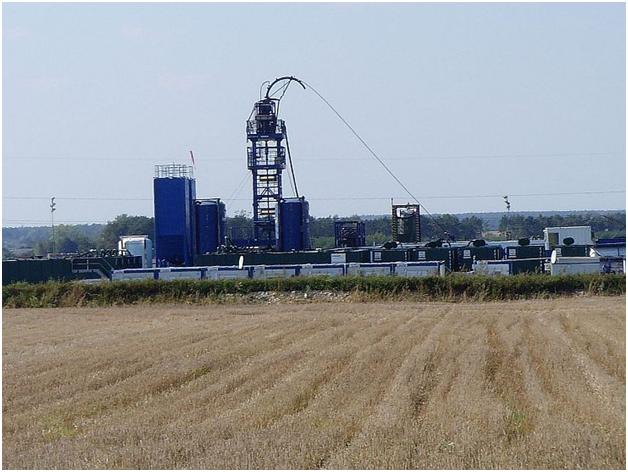 http://rigzone.com/news/article.asp?a_id=118675
 "Chevron Corp. has announced that the deepwater drillship Pacific Santa Ana has arrived in the Gulf of Mexico to work for Chevron under a five-year contract with a subsidiary of Pacific Drilling S.A. Pacific Santa Ana is the first drillship designed with the capacity to perform dual gradient drilling (DGD). Santa Ana has the potential to change the way deepwater wells are drilled."
Dual drilling and conventional drilling are quite different. Chevron Corp is the first and only to come out with the new dual deep water drilling system. This system is very green and saves time and money.
 Deepwater drilling uses a single drilling fluid weight in the borehole, dual gradient drilling employs two weights of drilling fluid – one above the seabed, another below. This allows drillers to more closely match the pressures presented by nature and effectively eliminates water depth as a consideration in well design. DGD also allows drillers to more quickly detect and appropriately react to down hole pressure changes, which can enhance the safety and efficiency of deepwater drilling operations.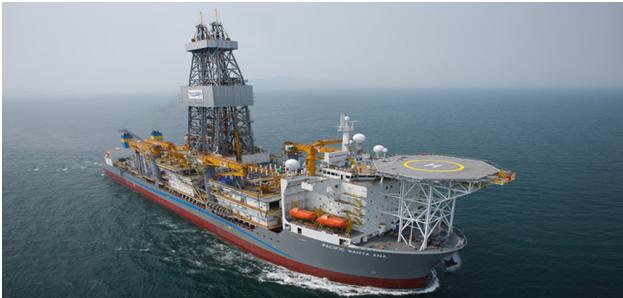 http://www.offshore-mag.com/articles/2012/05/chevron-deploys-pacific-santa-ana.html
Updated: June 7th, 2012 1:10PM
Have you noticed the amount of Gas Prices went down? Remember when you were struggling to continue with $3.85 (West Houston area), now prices are ranged from $3.25 - $3.43 (West Houston area).
Although CBS Money Watch reports here http://www.cbsnews.com/8301-505245_162-57449027/retail-gasoline-prices-drop-6-cents-across-texas/ "Retail gasoline prices across Texas have dropped an average of 6 cents this week in a slide that began two months ago. After Prices dropped 6 cents, gas is running at $3.56 per gallon (in some areas)."
However, the Association states "The decline in gasoline prices continues as global crude oil prices drop in response to economic concerns overseas." I personally enjoyed the amount of cents gas fell; it's getting a little carried away how the prices were up very high.