When you see the word Flange- what do you think of? There are many different types of flanges.  Some of the major flange types are: Welding Neck Flange, Slip on, Lap Joint, and Blind.
The two most popular are Socket weld and Threaded Flanges, which are the ones that Global Valve and Controls provides on their valves.
"A flange is a method of connecting pipes, Valves, pumps and other equipment to form a piping system. It also provides easy access for cleaning, inspection or modification. Flanges are usually welded or screwed. Flanged joints are made by bolting together two flanges with a gasket between them to provide a seal."
http://www.wermac.org/flanges/flanges_general_part1.html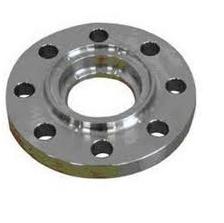 "The federal government is taking steps that may open California's fabled coast to oil drilling in as few as three years, an action that could place dozens of platforms off the Sonoma, Mendocino and Humboldt coasts, and raises the specter of spills, air pollution and increased ship traffic into San Francisco Bay."
The impacts of the drilling will cause increased vessel traffic, more oil spills, as well as put the whales, dolphins, Sea turtles, Seabirds and other animals at risk.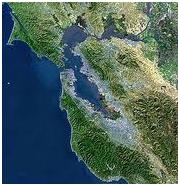 Read more: http://www.sfgate.com/cgi-bin/article.cgi?f=/c/a/2008/12/28/MN4G14QMVE.DTL#ixzz1vVfoPavv
Although working in a warehouse may be an exciting experience to some- there are many injuries and even deaths that occur, and one must be careful while working in that field. Improper use of forklifts, material handling, and inappropriate use of personal protective equipment are some of the factors that explain why accidents happen in the warehouse.
Here are some tips on how to maintain safety in your warehouse:
OSHA offered these safety measures for warehouse workers' general safety:.
The warehouse must be well ventilated.
All floors, aisles and surfaces must be free of clutter, hoses, spills, electrical cords and other materials or factors that could cause slips, trips or falls.
Workers who have to perform physical work must have enough periodic rest breaks to avoid fatigue.
All newly-hired employees must receive both general ergonomics training and task-specific training.
Every employee must be trained on how to avoid heat stress in hot and humid environments.
You can find more information on this website:
http://www.safetyservicescompany.com/blog/warehouse-safety-general-guidelines-and-osha-citations
Ever wonder what life would be like if you lived on a Rig?  When you first step on a rig, you will be handed your work boots, goggles, and working clothes. You will then be given a tour of the facility.
Depending on where you are located- some rooms have Television sets, and/or wireless internet that you can access. Some even have saunas, pools and gyms!
Offshore rigs operate 24 hours a day, so one week you might work the day shift and the next you might work the night. The schedule rotates to make it fair for everyone.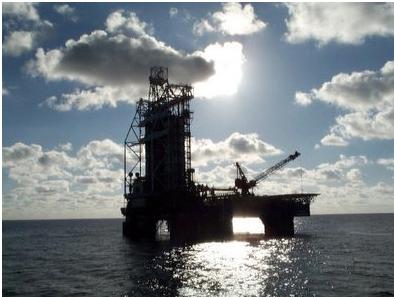 http://www.rigworker.com/lifestyle.shtml
"Over the last decade, the price of oil has taken a roller coaster ride, usually in a cyclical pattern that is in sync with the global economy. A strong economy tends to increase the demand for oil and drive up the price, while a weak economy generally has the opposite effect."
We all have felt this wave- as the price for oil goes up, we see less and less motorists on the road because of this. But in most circumstances, oil is a need not a want.  For example, I do not look at the price of oil when I put gas into my car- there is nothing in can do but pump.
"As a rule of thumb, economists say a $10 decline in the price of a barrel of oil increases economic growth 0.2 to 0.3 percentage points, helping many businesses dependent on oil, like airlines and makers of plastics and fertilizers. But the opposite is true as well, and the surge in gas prices in 2012 raised fears that it might damage the still-vulnerable economic recovery."
Besides the price in oil, there are concerns in the Energy sector as well as the Global warning and our environment, it has put oils position under much pressure. There are also concerns between the Arab and the United States as well as Iran.  All of these conflicts have something to do with Oil.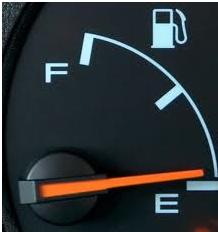 http://topics.nytimes.com/top/news/business/energy-environment/oil-petroleum-and-gasoline/index.html
You may have heard of small talk from other people, or just that you got gas for your car this week, the price of oil dropped! We may jump with joy here in America- But as the price of oil goes down here in the state, the price of oil increases in other countries.
"New York Mercantile Exchange settled at $97.01, down 93 cents, or 0.9% for the day, after rebounding from a session low of $95.52. Prices are down 8.6% over the last five days trading days. June Brent futures settled down 43 cents, or 0.38%, to $1112.73 on the Intercontinental Exchange."
 "The U.S. currency and oil prices tend to move inversely, as a stronger dollar makes crude more expensive for buyers in other currencies."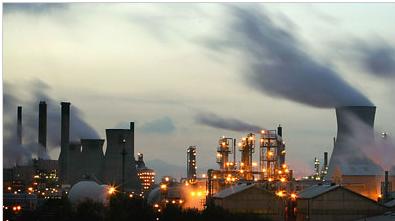 http://www.rigzone.com/news/article.asp?a_id=117696&hmpn=1