The other day I had a customer call me and ask me the difference between Fire Tested and Fire Safe Design, I answered him the best that I could based on my own acquired knowledge however I thought this would be something for me to blog about so that I could learn more about it. Here is what I learned:
Top Level: Fire Safe Tested Valves: Valves built and tested (with fire at given intensity and time and with following operational and leakage tests) according to a given Firesafe standard. The standards will accept within limitatations equally constructed valves in near pressure classes and sizes as 'Firesafe tested' if the Firesafe test for one size and pressure class is passed.
The customer will either accept an earlier passed test or require a new test for a certain (bulk) order of 'Firesafe tested' valves, within the range described, as a part of the contract.
Middle Level: 'Firesafe Design' from a factory that have at an earlier time fire tested with passing results equally constructed valves (according to a given Firesafe standard), but where the actual valve size or pressure class (or near sizes and pressure classes as allowed under the given standard) have not been tested earlier. (Usually for economical or time-consuming reasons, or because standards does not include the sizes or pressure classes.) Tests may or may not be required from the customer, with or without economical compensation (according to market competition, risk evaluation and cost).
Bottom Level: Firesafe design from a factory not actually at any time having Firesafe tested a valve, or with 'Firesafe' tests with weak actual quality or relevance, and/or large deviations in construction.
Source: Eng-Tips Forums, Intelligent Works Forums For Engineering Professionals
It must be awful living in a small city, and the city decides to start drilling oil wells. Not just because of the noise, but because if the wells are not drilled the proper way- it could be very dangerous for the people who are living nearby, Even when if the wells are 800 or more feet away from where you live. I'm just hoping that the valves they use are good and will do their job in preventing major gas leaks.
"Wells drilled hundreds to thousands of feet into the ground are sealed in cement, either partially or all the way to the source of natural gas. If they are not properly encased, activists say, methane and other chemicals and substances can enter the aquifer. Hence the horror stories of people lighting their water on fire…"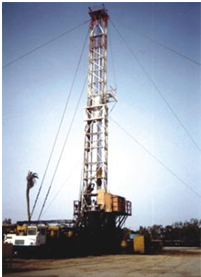 http://blogs.dallasobserver.com/unfairpark/2011/08/enviornmentalists_give_drillin.php
"Following the San Bruno pipeline explosion, the fire marshal wrote in a May report that many state fire departments "had outdated maps and old contact lists" and did not provide local officials with maps of their liquid pipelines, despite a 1988 federal law that required them to do so. To solve this problem, fire marshal division chief Bob Gorham notes that the state of California could set up an online map of pipelines for emergency officials. The National Pipeline Mapping System also provides information on the location of many liquid pipes across the country."
I do believe that it was wrong for the San Bruno Fire Marshal; whom did not provide the local officials with an updated map of liquid pipelines. Even though despite the year of 1988 tragic explosion in San Bruno, which killed 8 people and left many injured; in the article (http://www.gjel.com/blog/liquid-pipe-mistakes-could-cause-future-california-pipeline-explosions.html). One of the most mouth full information to provide for the residents is if the map is accurate. Many Government Officials do not even know the exact location where these pipelines were placed. From reading this article it occurred to me that the pipelines could possibly be near your home, your child's school, and even your work place.  So continue to be on the lookout on articles in your area of these dangerous pipelines.
 "Check out the map to see if one of these dangerous pipelines is in your back yard."
Great News! Fracking does not cause man made earth quakes!!
"Preliminary findings from a study of hydraulic fracturing and shale-gas development show no direct link between the controversial process and groundwater contamination….Problems that have occurred in shale fields appear to be related to issues such as poor casing or cementing of wells, rather than fracking."
Read more: http://www.star-telegram.com/2011/11/09/3513063/ut-study-no-direct-link-between.html#ixzz1do5pth8D
Fracking is a term used to describe when the human hand uses
a machine to inject the earth with millions of gallons of water along with sand
and other chemicals to break up the shale rock and release the natural gas. I
have read numerous of blogs online where different people swear this is
extremely harmful to the environment. I have also learned that because of
Fracking- gas production has tremendously increased.
"LONDON - A
controversial method of extracting gas from the ground known as fracking was
the "highly probable" trigger of earth tremors along England's
coastline this year, according to findings published Wednesday."
Read more: http://www.globalenergywatch.com/news/2379/Energy_firm_says__fracking__triggered_British_earth_tremors.htm#ixzz1dJzjjhrf
In my opinion, Russia has so much gas, more than the USA- but no one wants to drill there. Another example is Alaska. Alaska has an abundant amount of gas- but too beautiful to start drilling. I also read that Exxon is investing almost $2 Billion in Russia to explore for oil in the Arctic; this should create thousands of jobs for our Russian friends, sadly not for us Americans.
"Emerging right from beneath the shore's wet sand are pipes that will carry gas from distant Western Siberia to Lubmin, Germany starting in November. The Nord Stream pipeline is laid deep undersea. The underwater part alone, stretching from Russia's Vyborg to Lubmin, measures 1,224 kilometres. After that, gas produced in wells of the Ob River Basin is pumped through other pipelines for a few thousand more kilometres. "
"Russia is rapidly creating new routes to deliver its gas. The Nord Stream was the first major gas pipeline built to Europe after the collapse of the Soviet Union. It bypasses all traditional transit countries to the north, thus avoiding associated risks. Next in line is the construction of the South Stream, a pipeline leading to Europe that would take the south bypass."
Read more at: http://indrus.in/articles/2011/10/26/freedom_to_choose_the_destination_for_russian_gas_13170.html